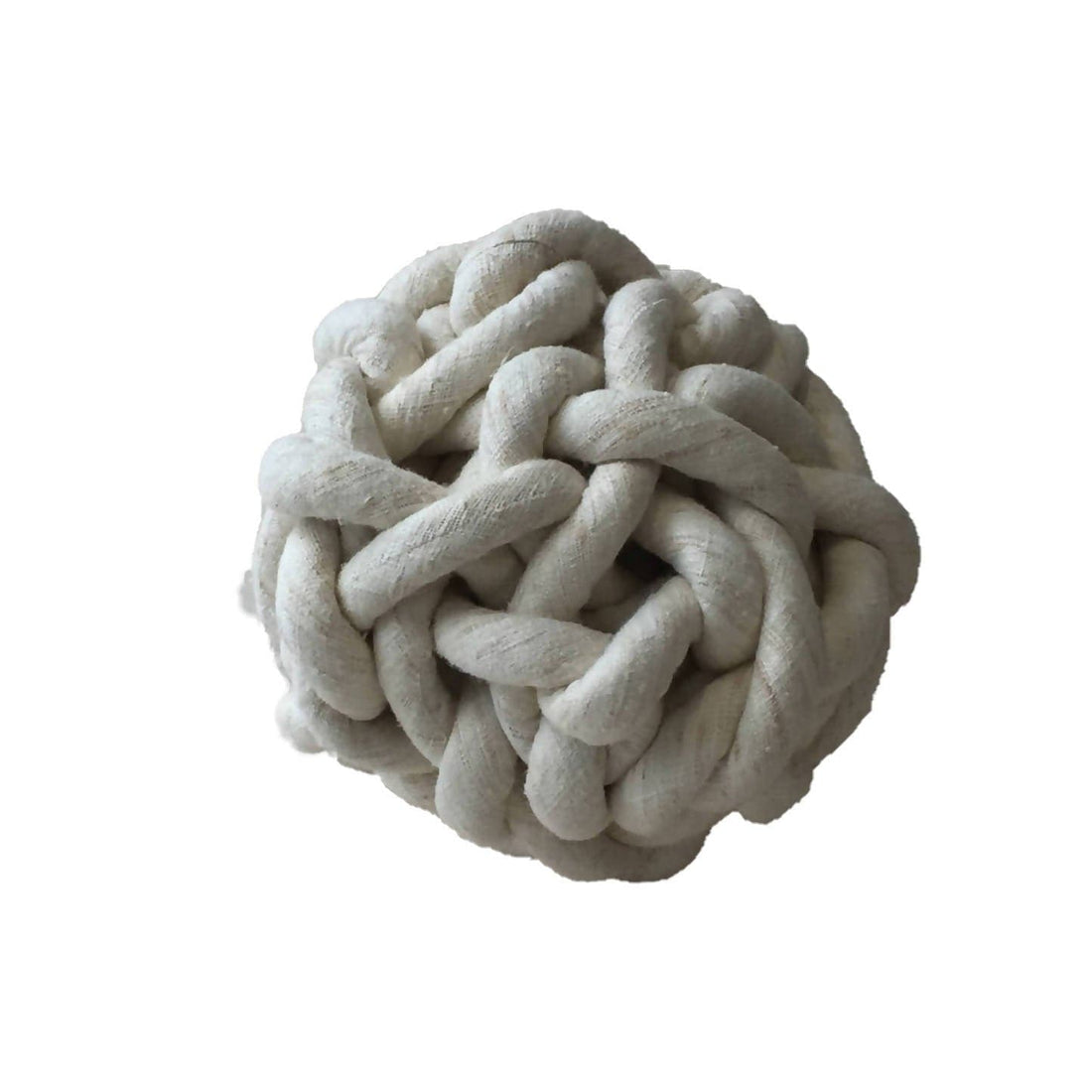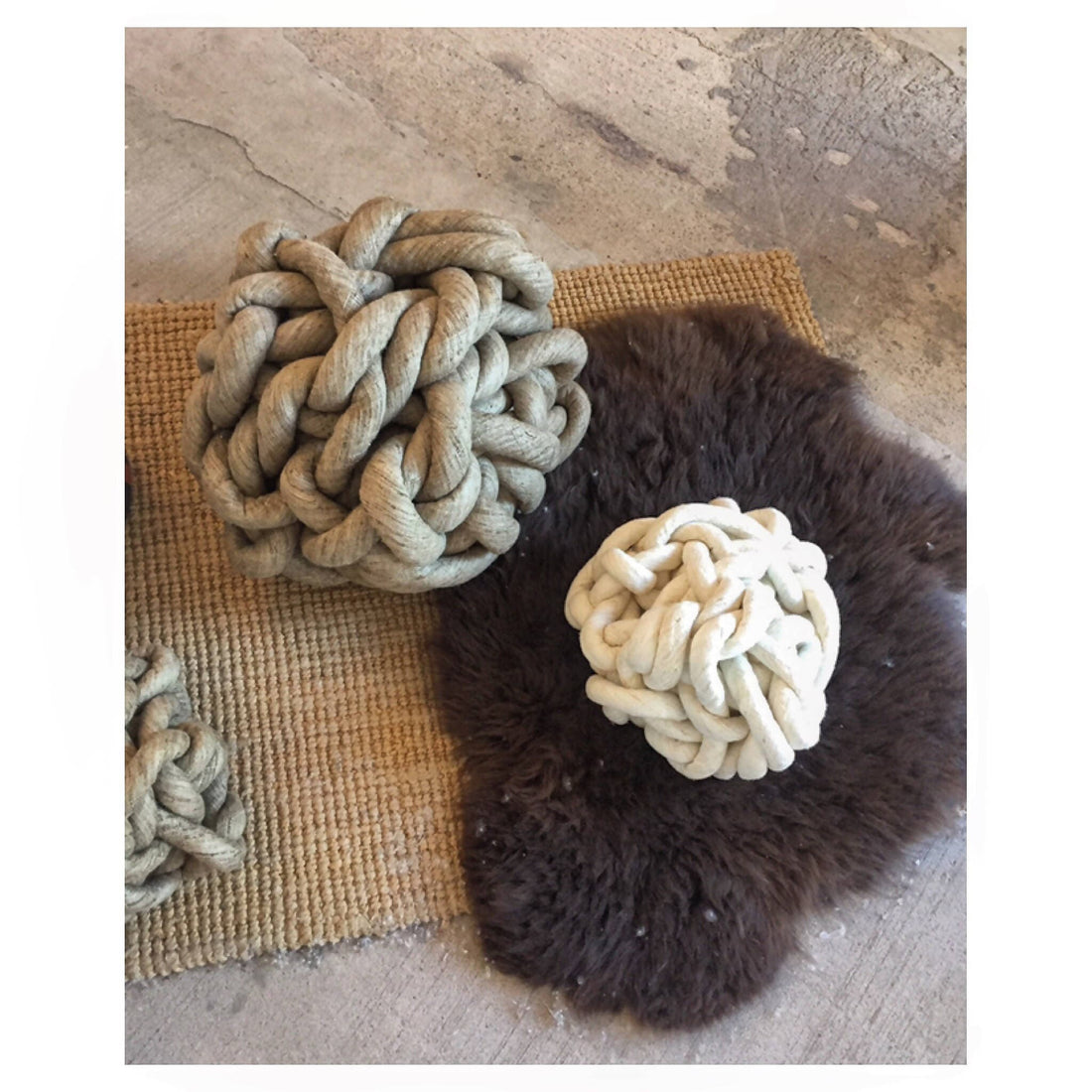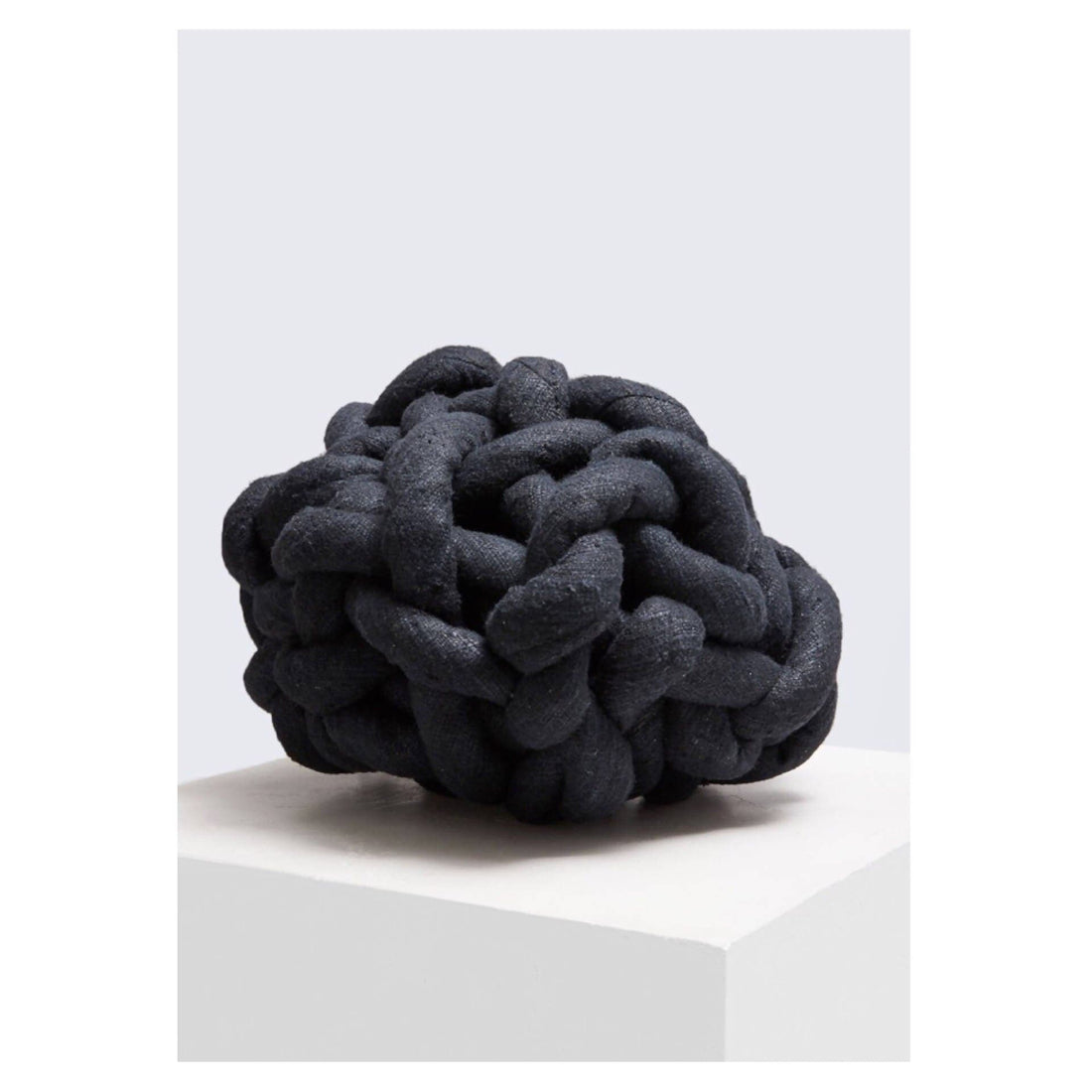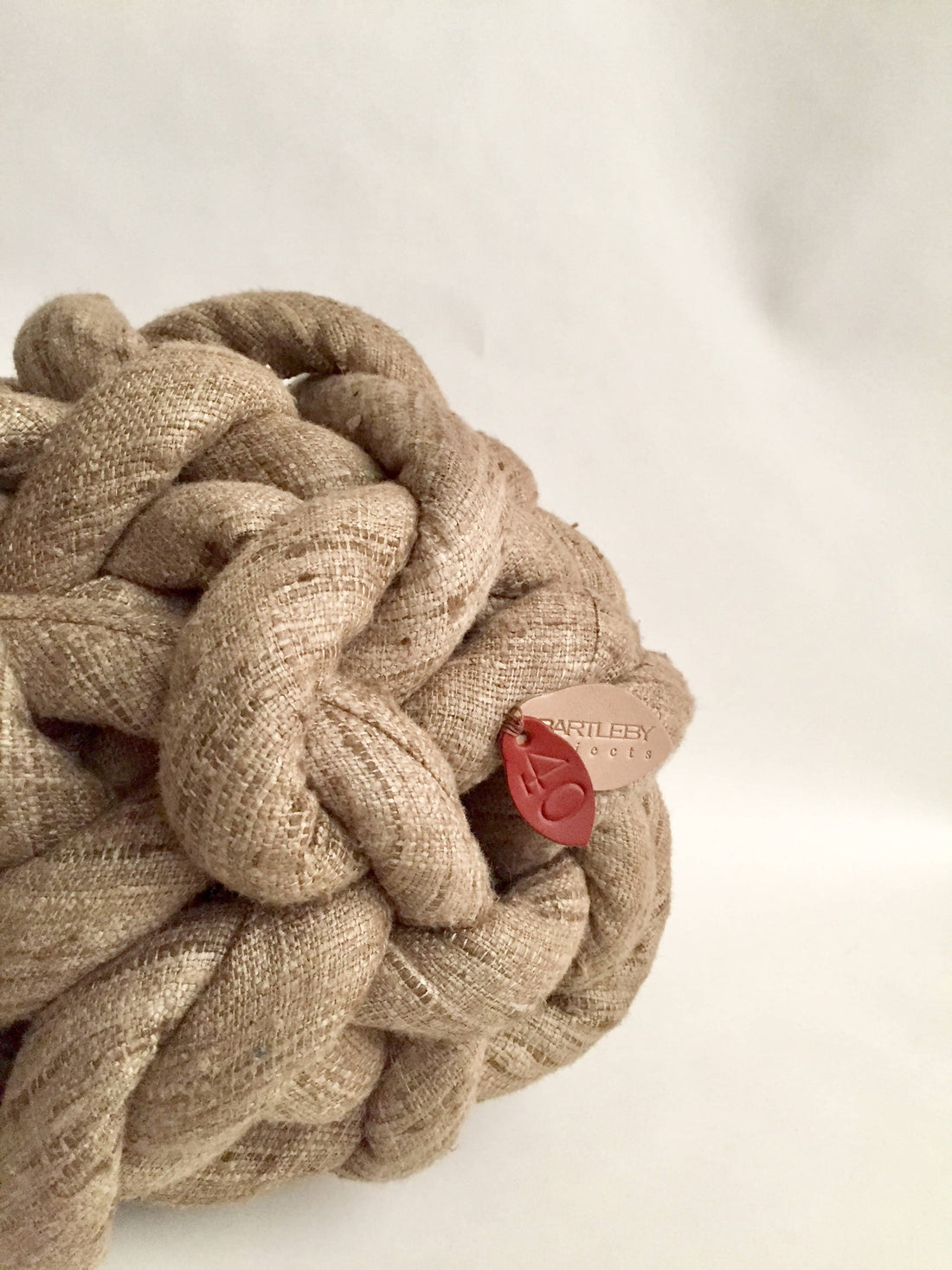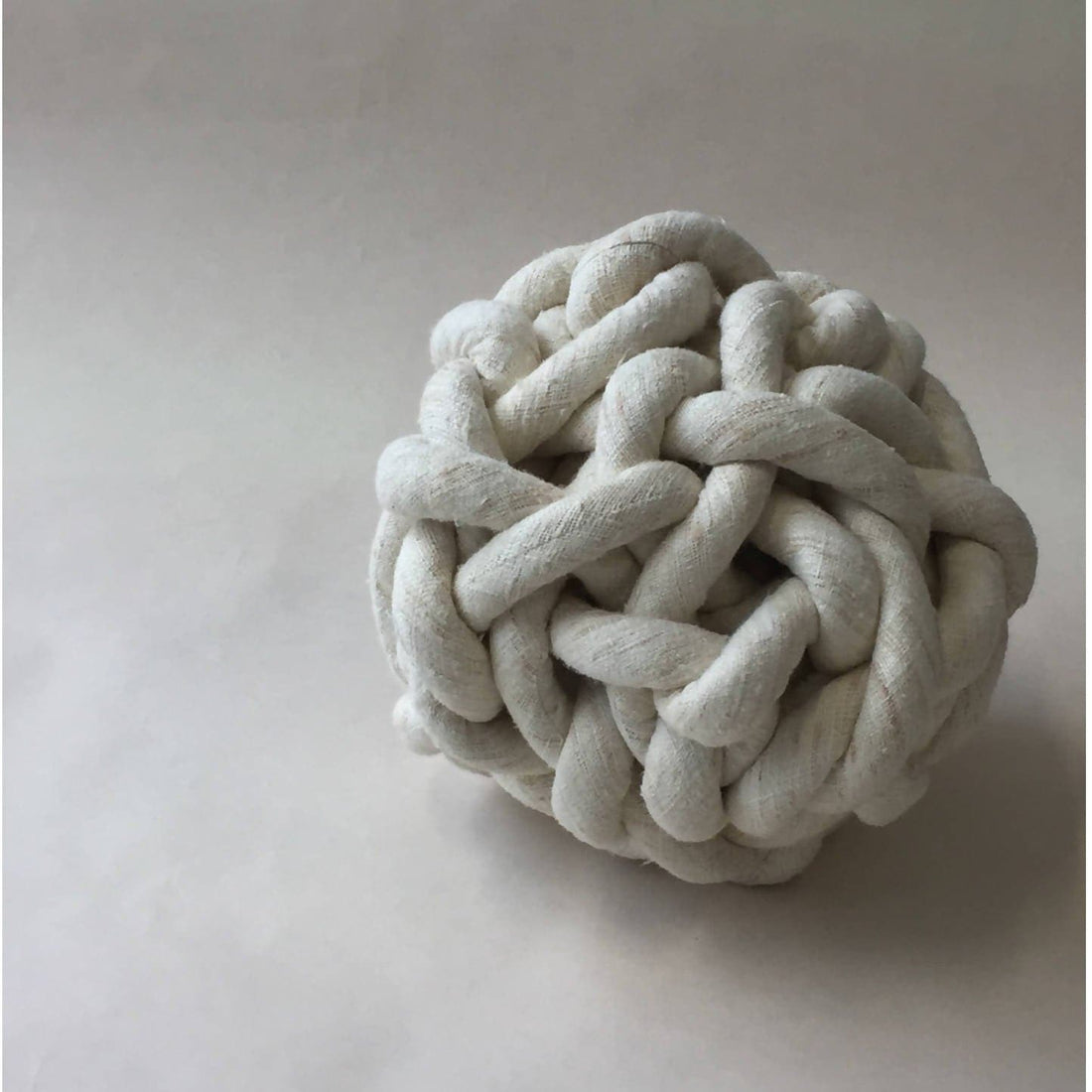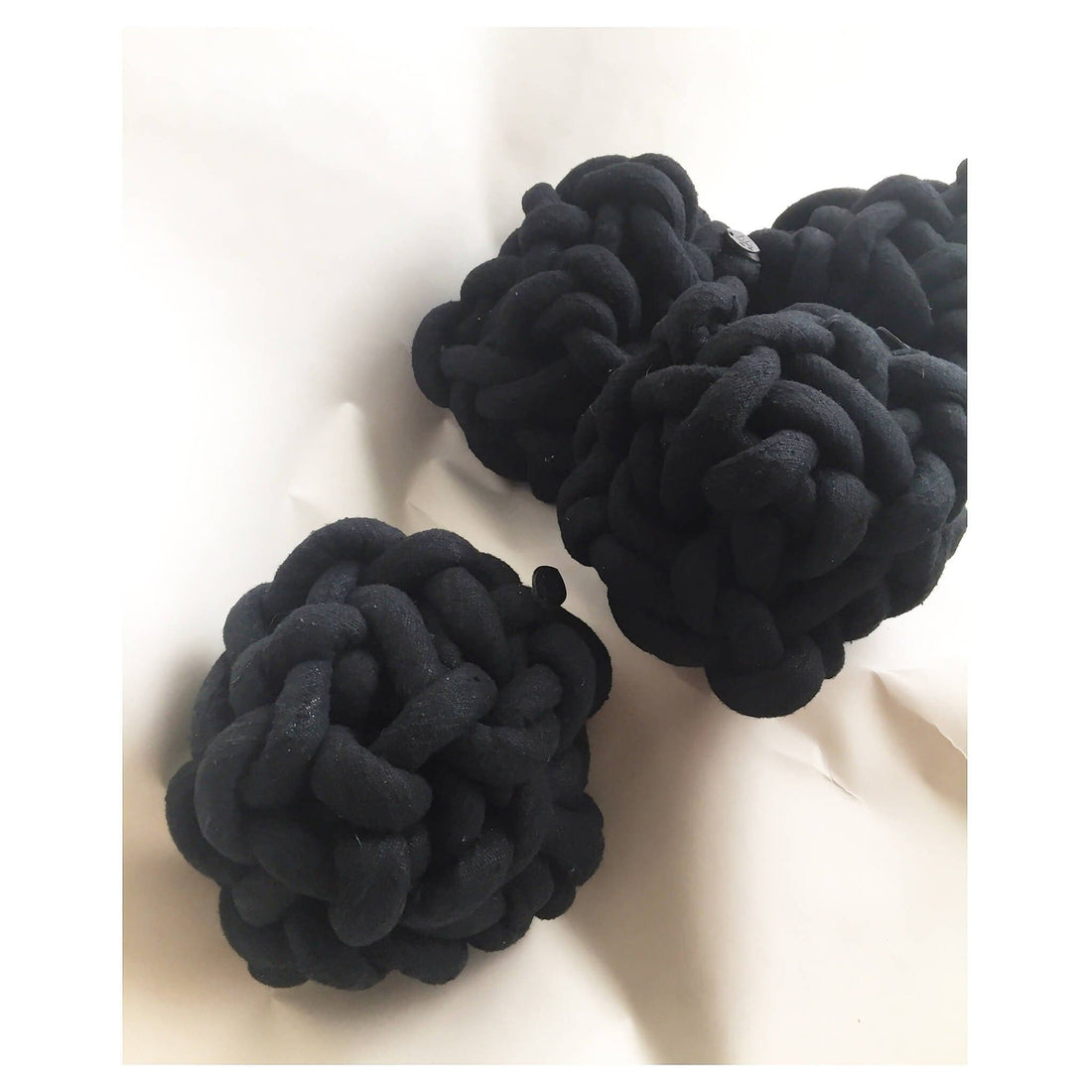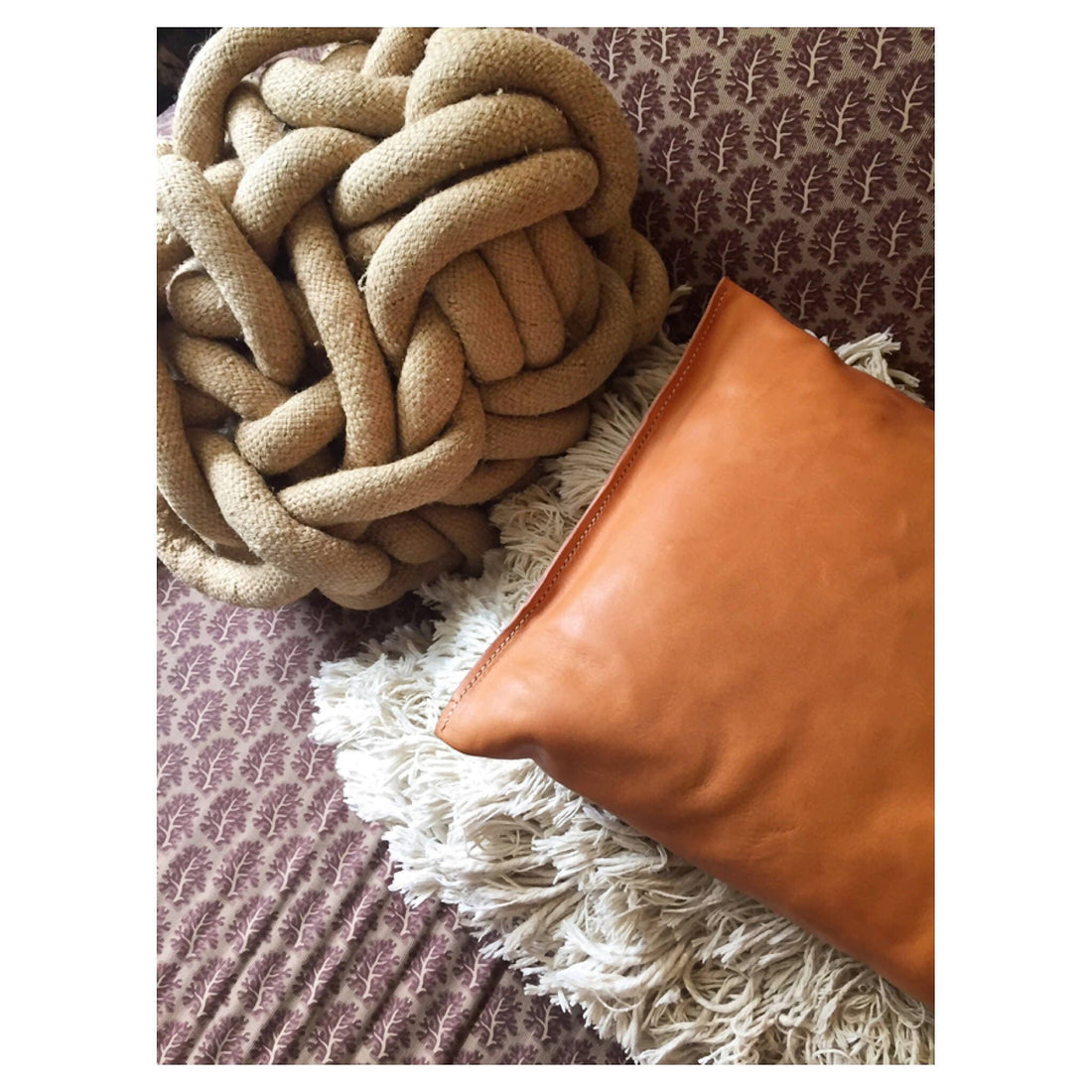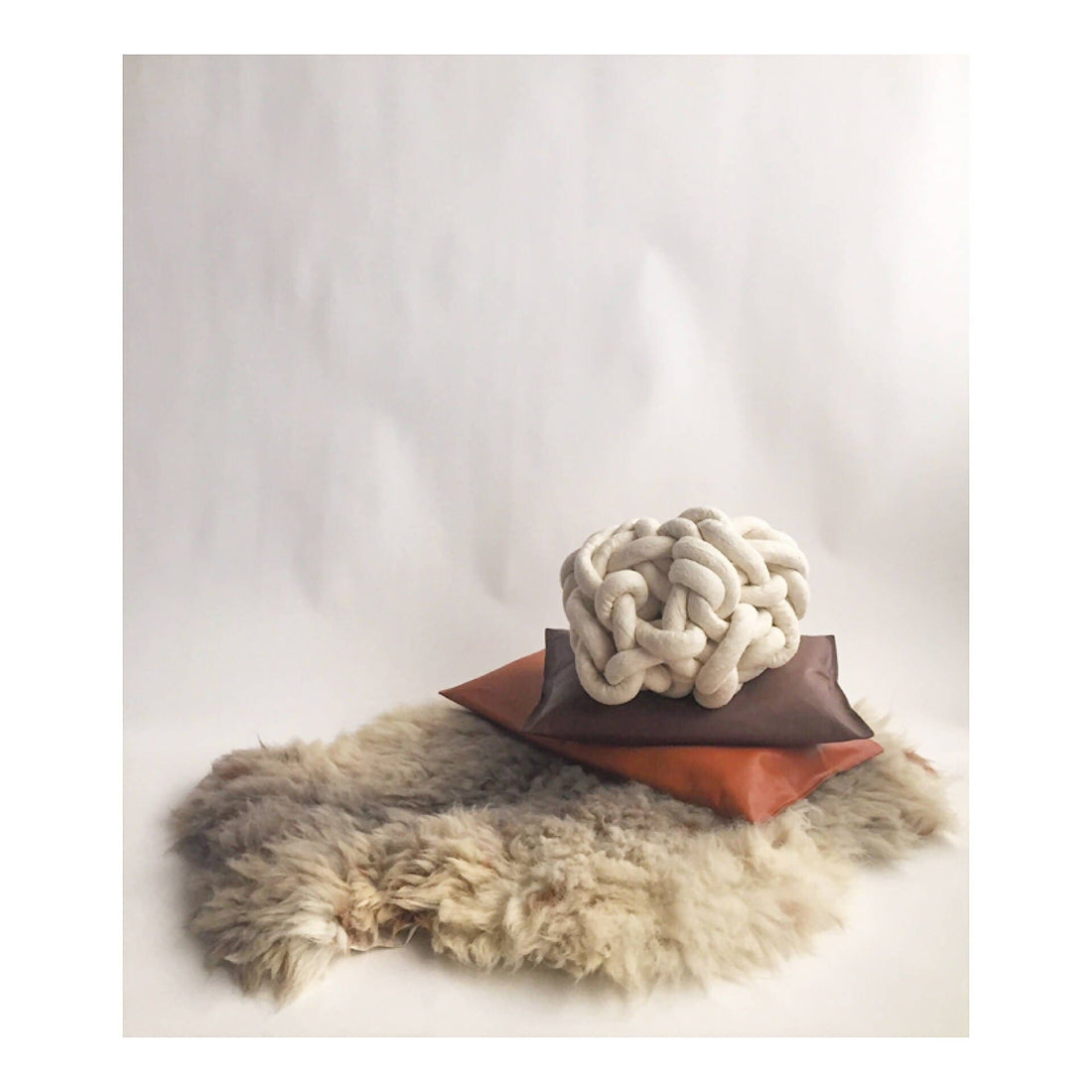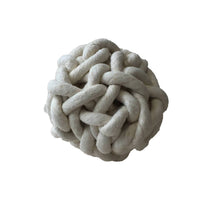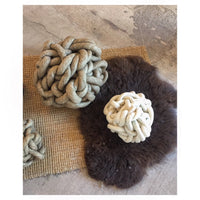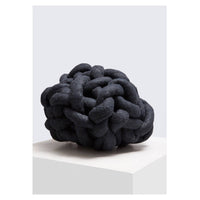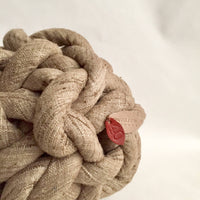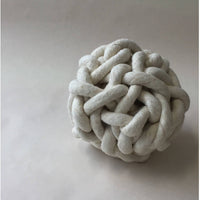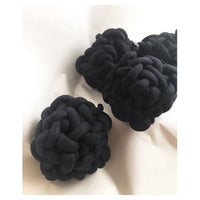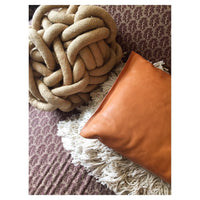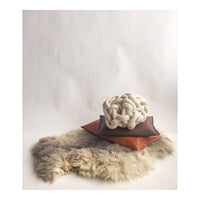 Cotton-filled raw Tussah silk knot pillow, roughly 12" in diameter. The wild silk burlap is handspun and woven with natural slubs for a soft, natural surface. The fabric has some variation in tone, texture, and lightness .
Hand cut, filled with cotton, and densely knotted, our Silk Knot is a multi-purpose object that is sturdy, yet yielding.
Silk burlap is handwoven in India
The Knot is made by hand in New York.
This item is made-to-order, please allow 7-10 business day for completion. Thank you, in advance, for your patience!
Dimensions: Approx 12" Diameter.
Production Lead Time: Stocked items: ship in 2-3 business days from receipt of payment. Made to order: generally ship 1-2 weeks from receipt of payment. If timing is a factor, please contact us, and we'll quickly respond with an expected lead time or we may have one ready to ship.
If your order is a gift and you would like to include a note, please contact us to include the text of your note. We will hand-write a card to the recipient on your behalf.
RETURNS & STORE CREDIT We accept exchanges for store credit within 14 days of the ship date. Apologies, no refunds. To make an exchange, please contact us with your order information, including your name, email, and order date/number. Please include this information with your return, as well. Objects received after 14 days will receive store credit, less 15% for restocking. Shipping costs will not be credited. SHOE EXCHANGE POLICY We understand fit can be difficult with footwear. If you wish to exchange your pair for another size, please contact us within 5 business days - shoes in "like new" condition will be exchanged for a different size at no additional charge. As soon as we receive & check the returned pair for signs of wear, we'll get in touch to let you know how long it will take to make your new pair. Full or partial credit for shoes showing signs of wear (significantly scuffed sole, staining, overt stretching, etc.) will be applied at our discretion. Shoes exchanged between 5 - 14 business days can only be exchanged for store credit, as per our regular exchange policy. Apologies, no returns.
CRAFting the future
Artists working together to provide equitable opportunities in the arts. Help contribute to this amazing organization by adding a $1.00 donation to your order. Learn more >
DONATE $1.00