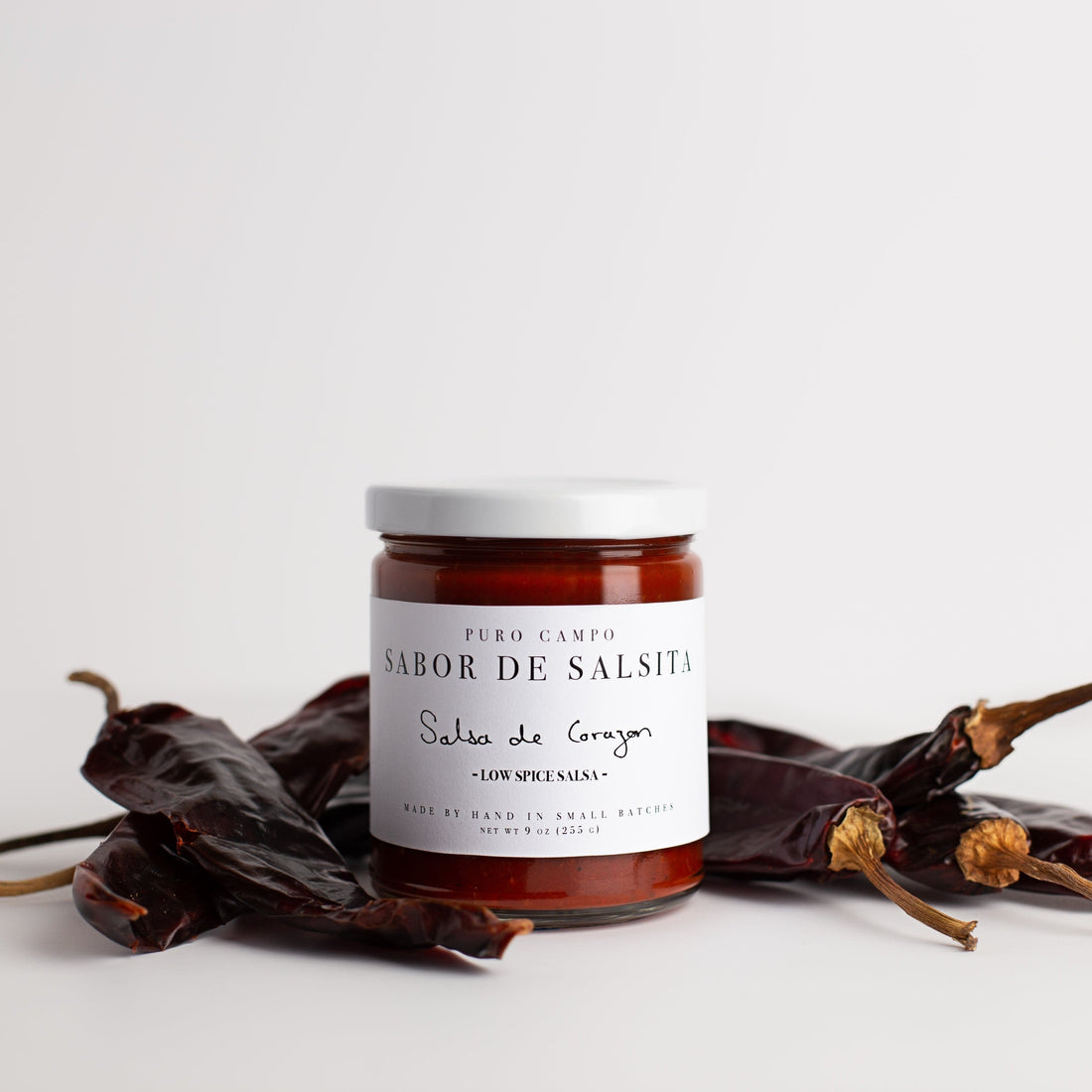 SALSA DE CORAZÓN 
low spice
Our lowest spice salsa is made with hand toasted chile guajillo. This is a sweeter chile with mild heat, used often because of its flavor rather than spice.
Ingredients: Tomatoes, lime juice, chile, garlic, salt
9 oz.
Handmade in small batches.
Consume within 2-3 weeks of opening
Ships anywhere in the US
Please note that the shipping cost for one jar of 9-ounce salsa is the same for three jars of 9-ounce salsas.
CRAFting the future
Artists working together to provide equitable opportunities in the arts. Help contribute to this amazing organization by adding a $1.00 donation to your order. Learn more >
DONATE $1.00