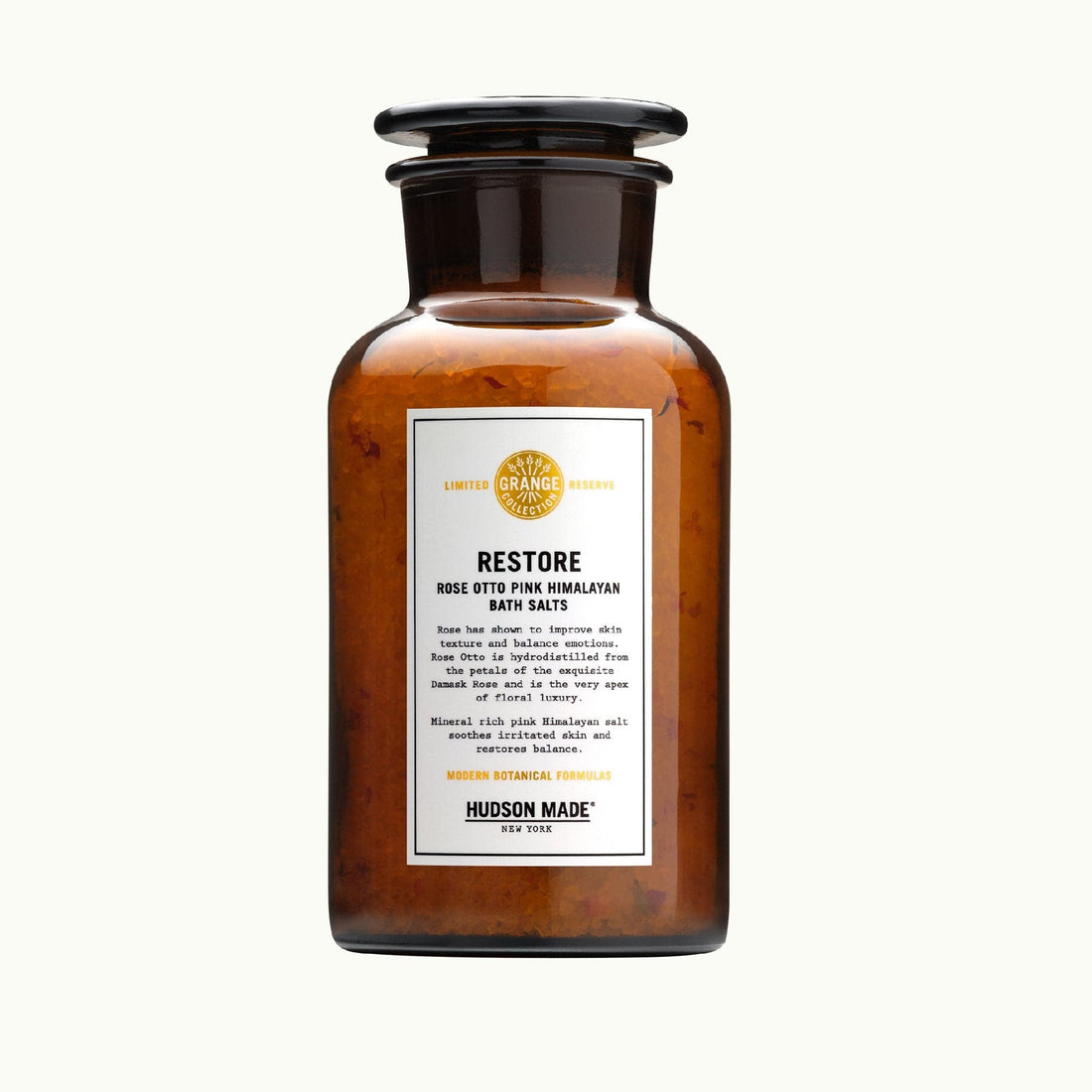 Apothecary Rose Bath Salts with Rose Otto And Rose Petals
Damask Rose, Rose Geranium, Dried Rose Petals
A mildly intoxicating scent of Damask Rose, Rose Geranium and dried Rose Petals.
Rose has shown to improve skin texture and balance emotions. Rose Otto is hydrodistilled from the petals of the exquisite Damask Rose and is the apex of botanical luxury. Mineral rich pink Himalayan salt soothes irritated skin and restores balance.
Enhance your bathing ritual, detox the body and calm the mind. 
Directions:
Use approximately 1 cup for a standard-size bathtub.

Pour the salt into the warm running bath water and use your hand to stir the water to help dissolve all the grains.

Soak in the tub for at least 20 minutes.
FOR EXTERNAL USE ONLYIf you are pregnant or nursing, consult your doctor prior to using this product. 
500 ml / 16.9 OUNCES
IngredientsHimalayan Mineral Salt, Proprietary Essential Oil Rose Fragrance, Rose Otto, and Rose Geranium Essential Oil. Whole Flower Rose Petal.
Part of our Grange Collection - A limited reserve of premium farm-to-body botanical products in partnership with local farmers.
100% Satisfaction Guarantee
CRAFting the future
Artists working together to provide equitable opportunities in the arts. Help contribute to this amazing organization by adding a $1.00 donation to your order. Learn more >
DONATE $1.00