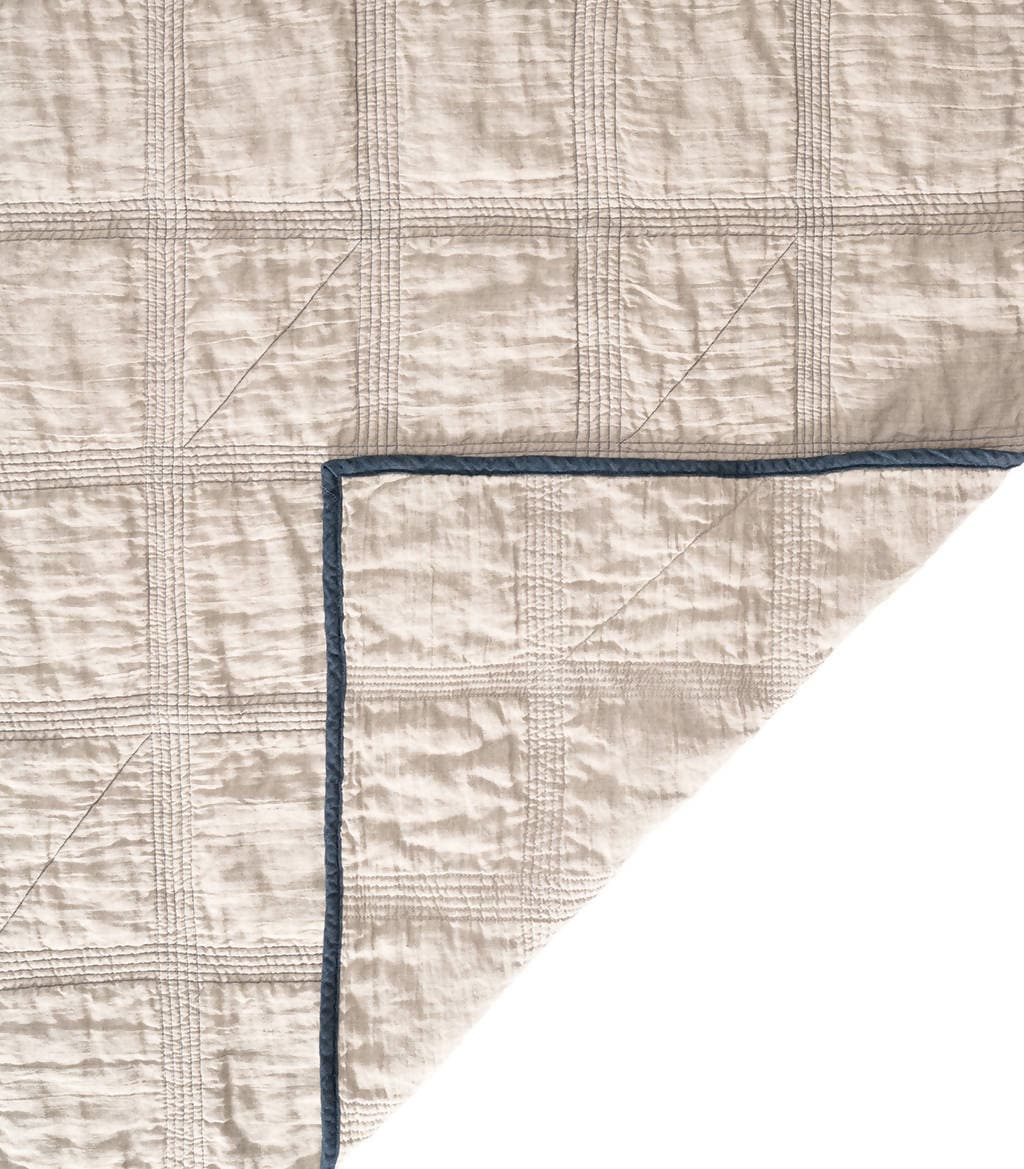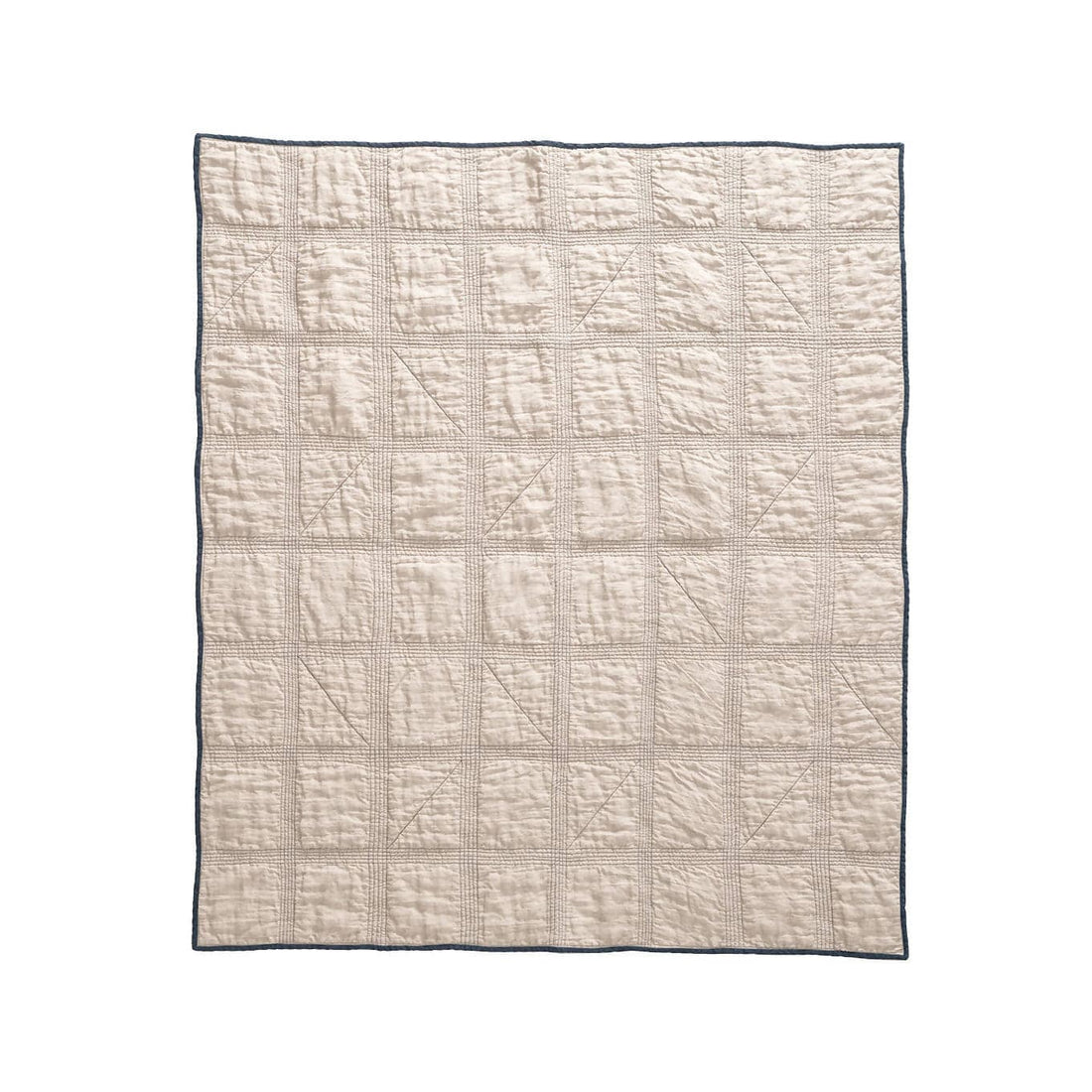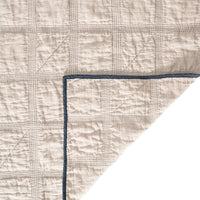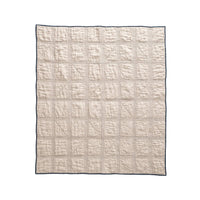 Bristol Quilt (Sand/Sand)
Modern and traditional details, with a nod to colonial architecture. 
Made of imported European linen with an interior layer of cotton batting
Binding in lightweight denim
Machine wash and dry
As each quilt is hand-crafted, each section of stitching alters the shape, texture, and size. Therefore, quilts may be smaller or larger than the given lengths.
Dimensions: Please allow for a few inches difference due to how these quilts are made.

Throw: 50" x 65" L
Twin: 55" x 75" L
Queen: 75" x 85" L
King: 85" x 90" L.
Production Lead Time: 2-4 weeks.
Custom Quilts
Custom sizes and colors are available. Turnaround times are based on the size and stitching design and linen fabric availability. Fabric swatches are available upon request.

Returns
Returns are available within 5 days of receipt. Items in the same condition as received. Sorry - no returns on custom quilts/throws. If goods are damaged in transit, please contact us immediately.
CRAFting the future
Artists working together to provide equitable opportunities in the arts. Help contribute to this amazing organization by adding a $1.00 donation to your order. Learn more >
DONATE $1.00