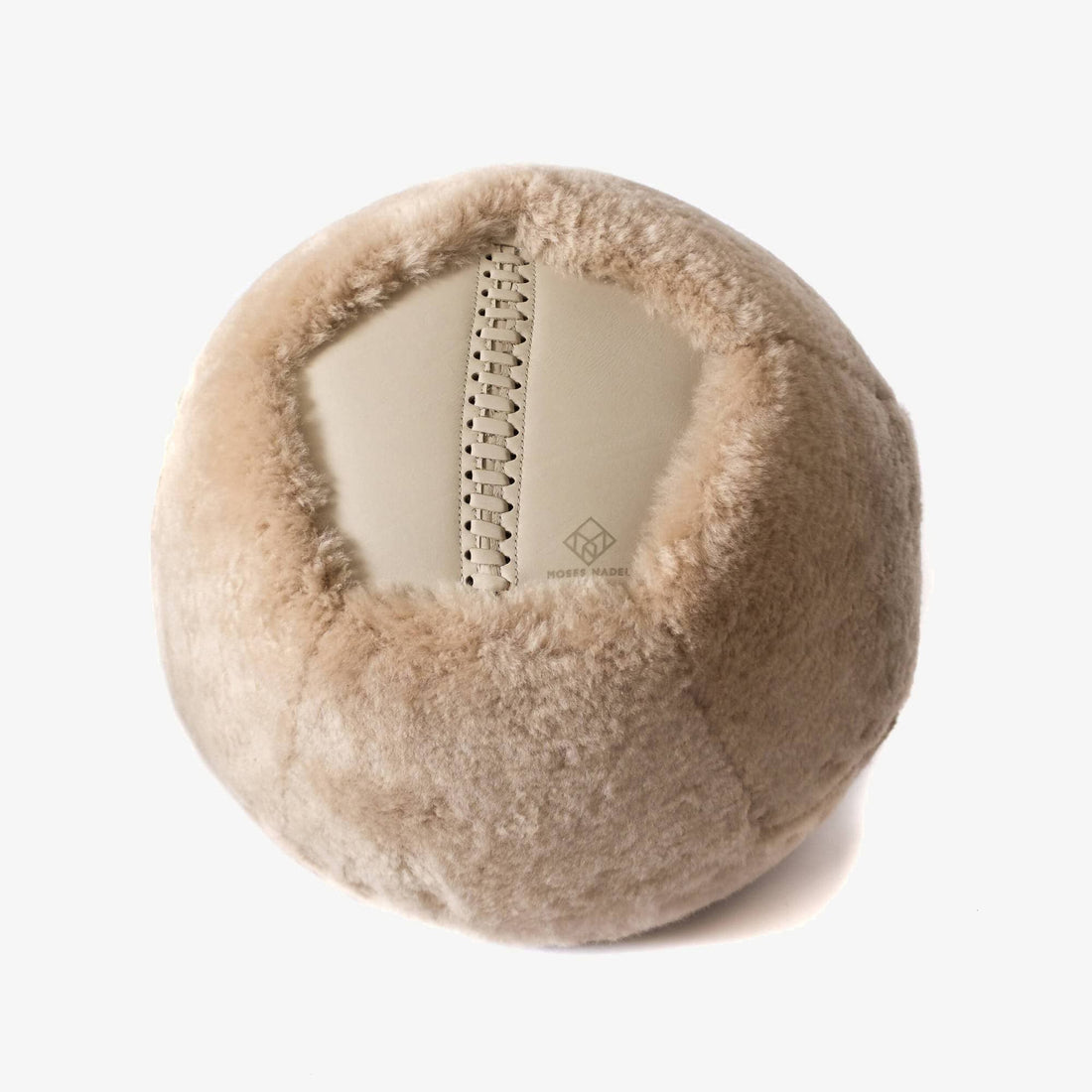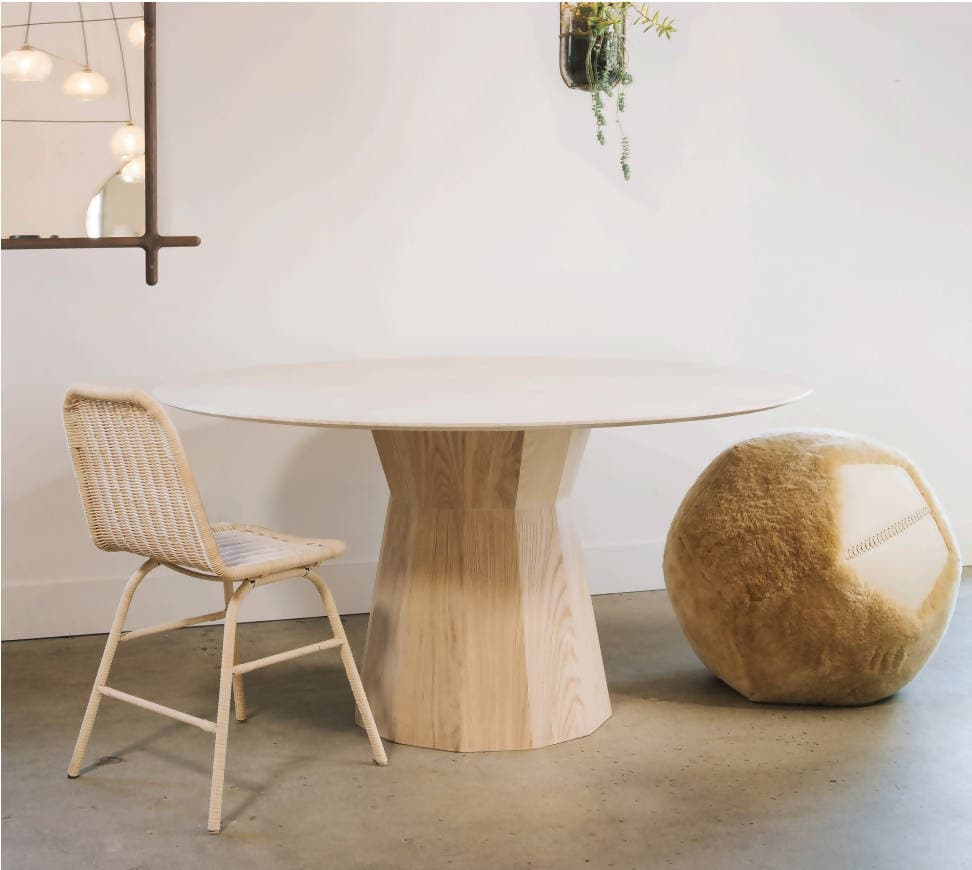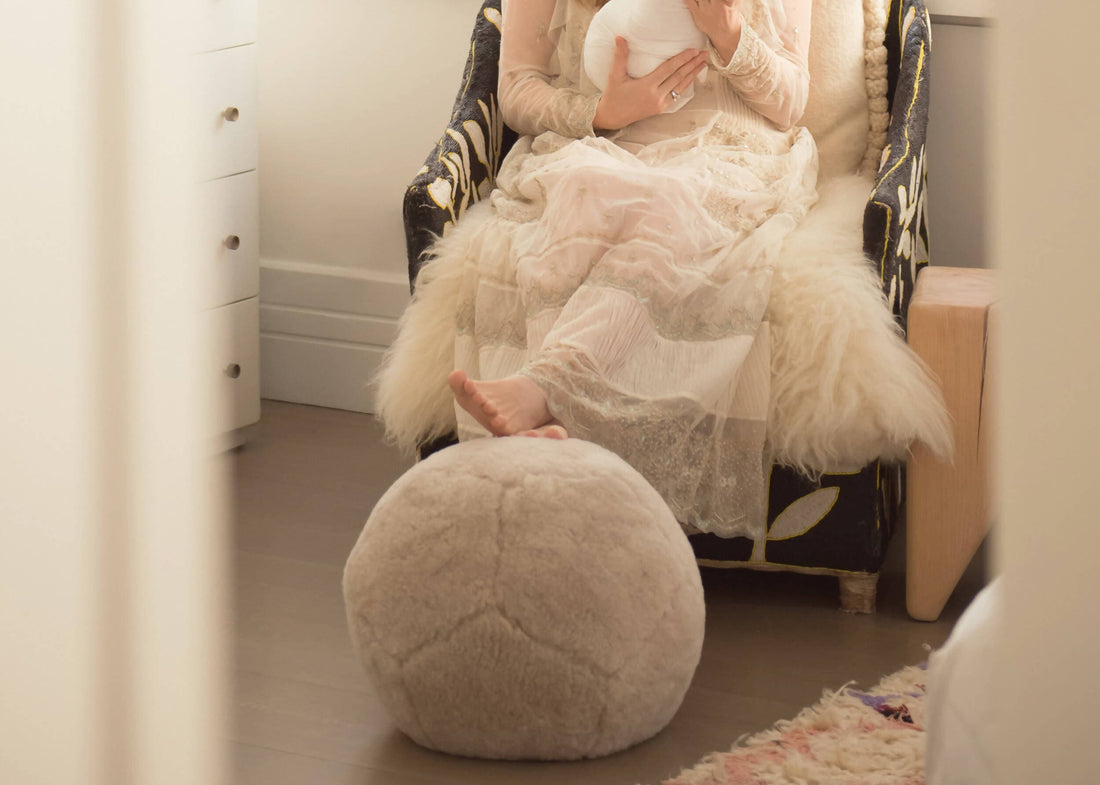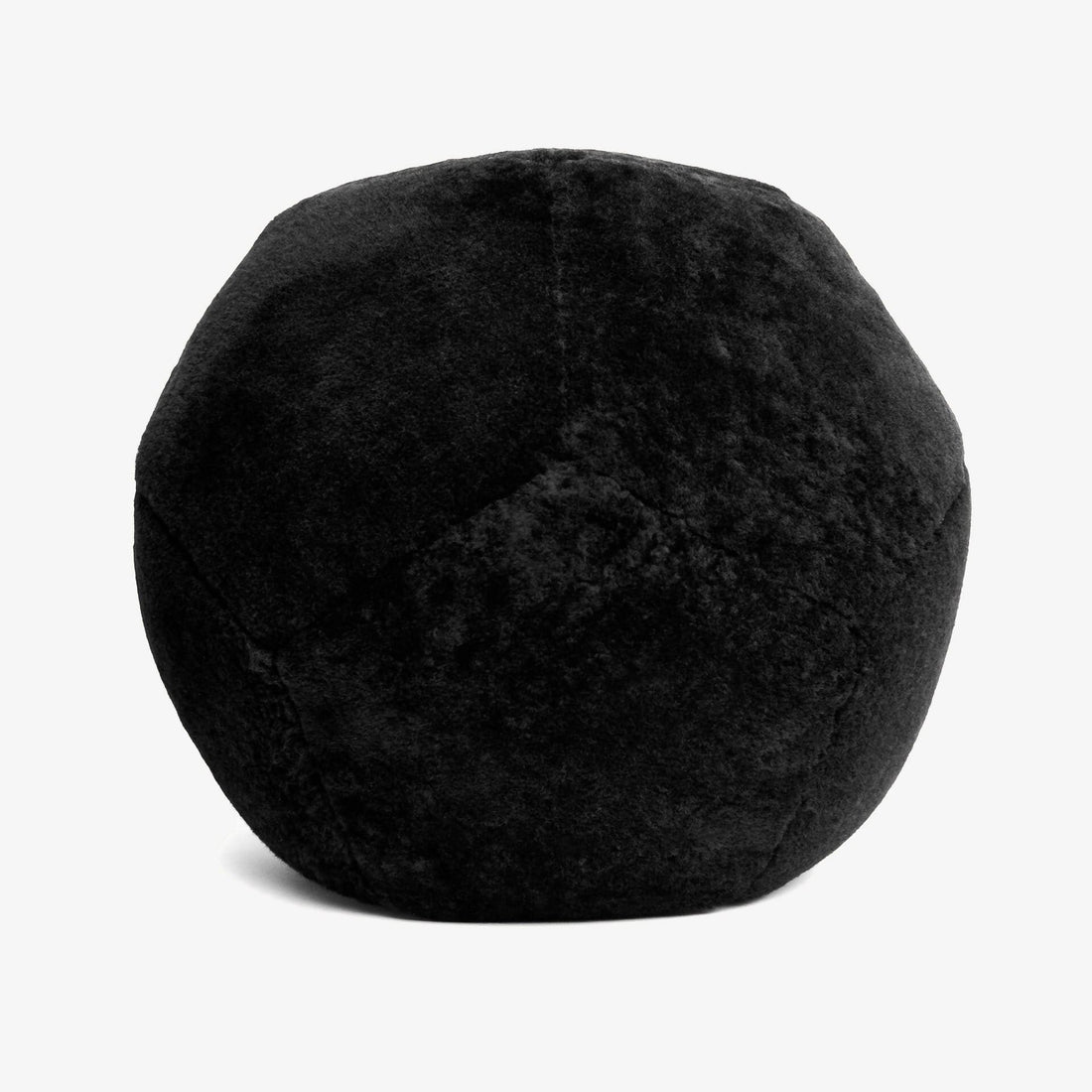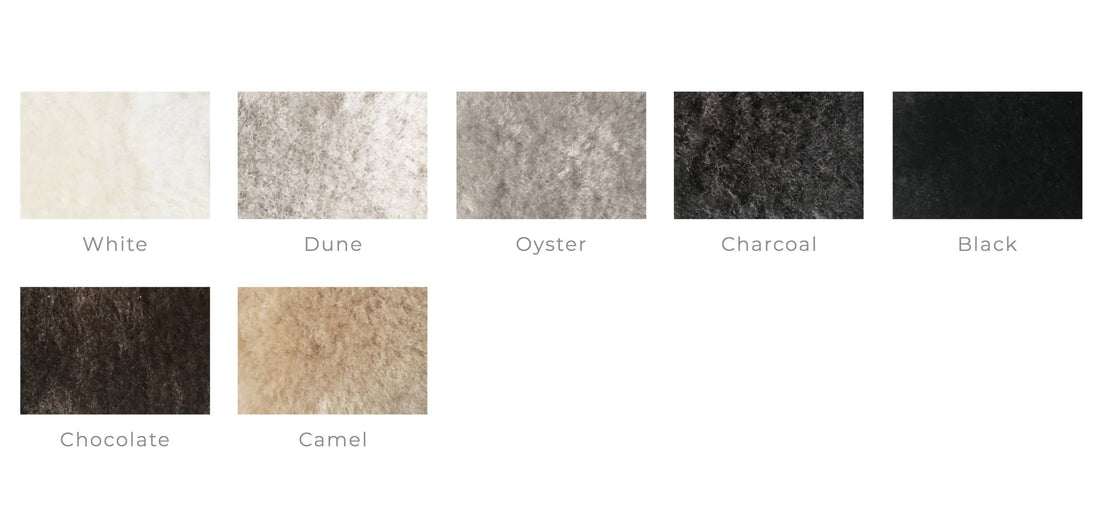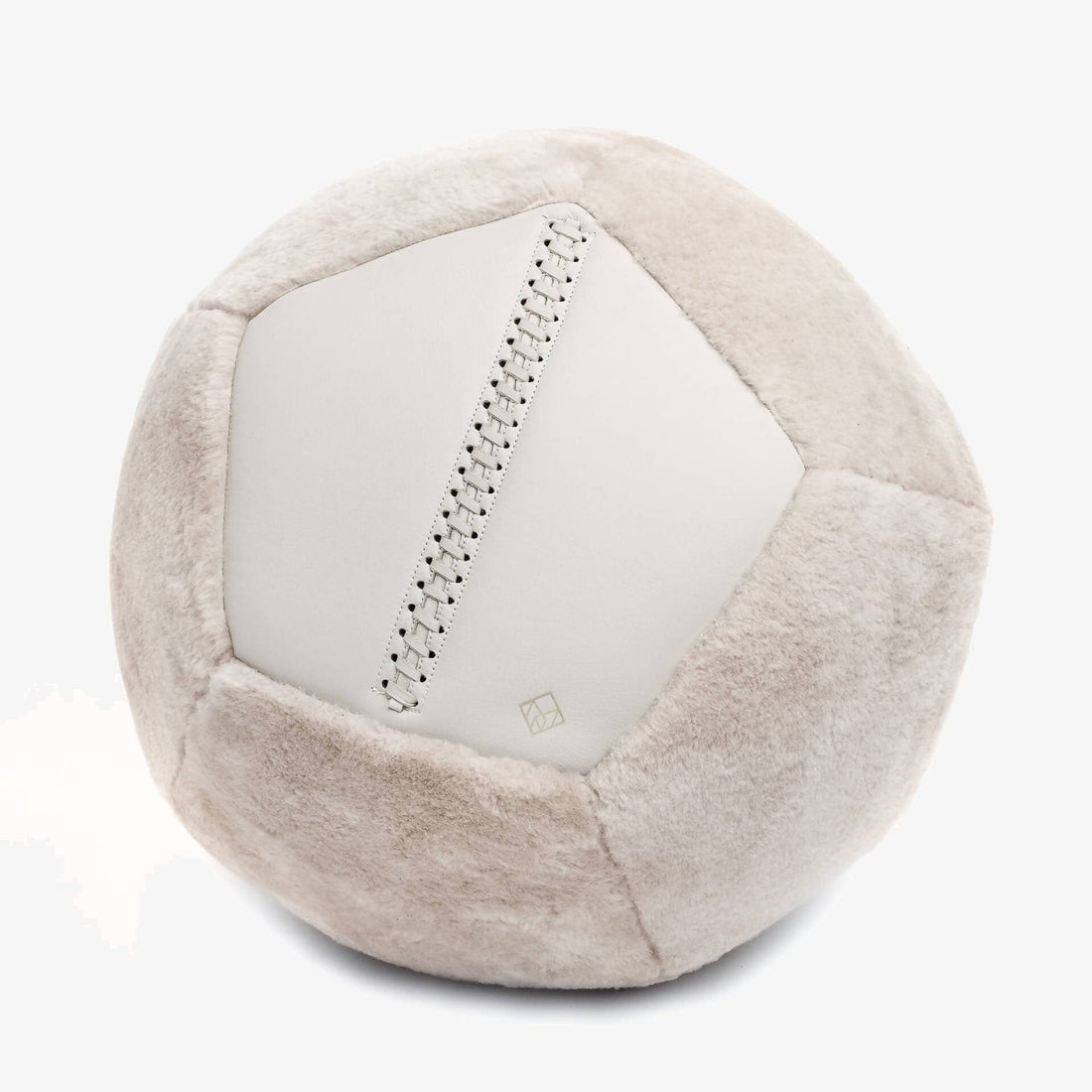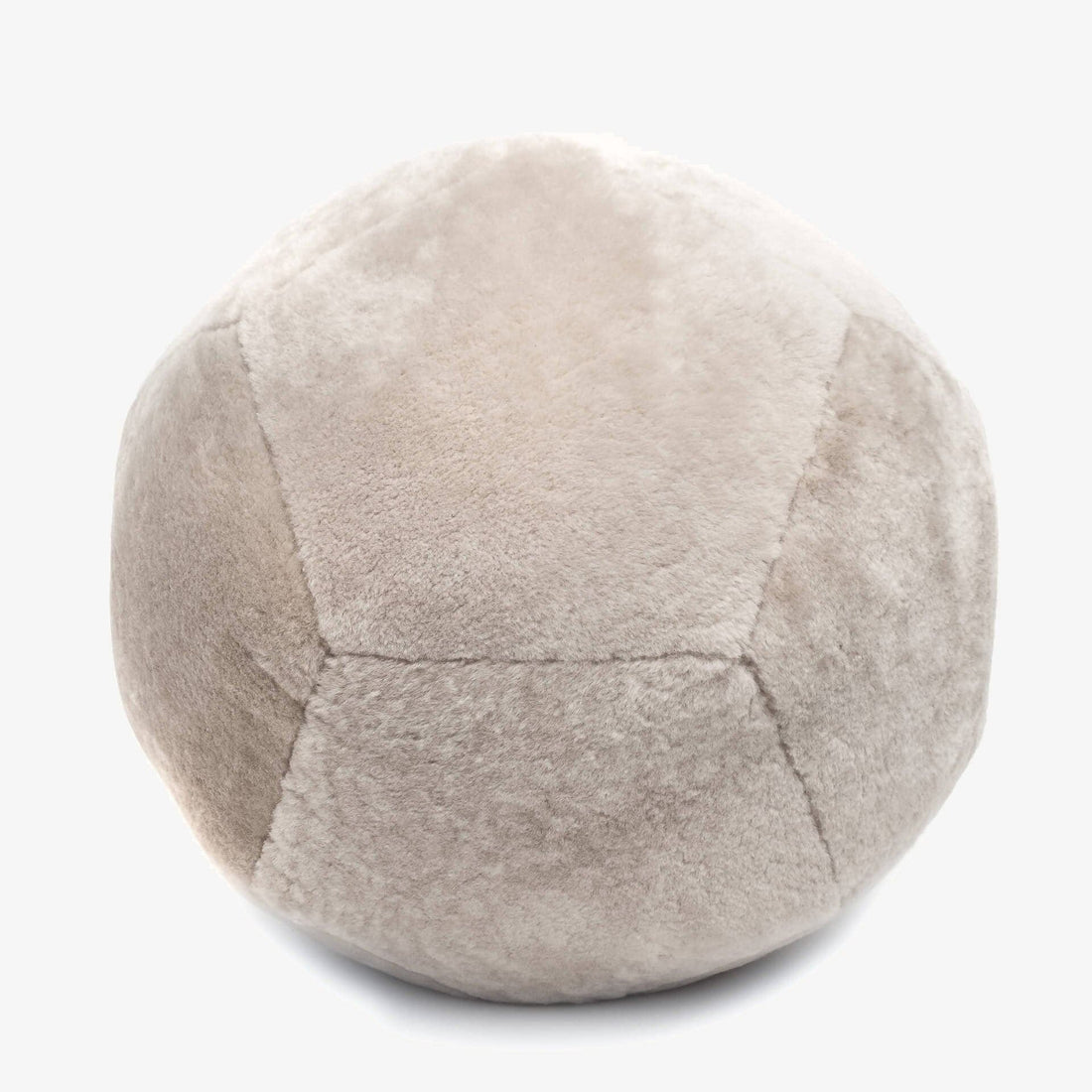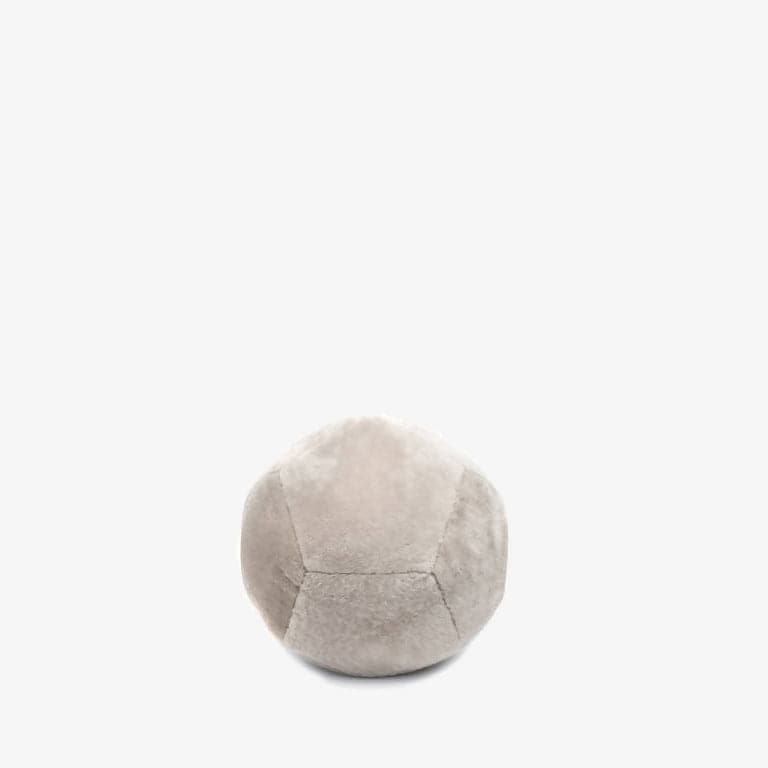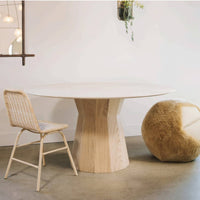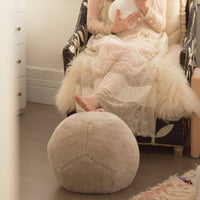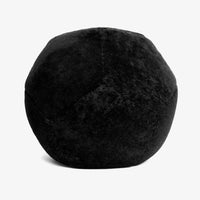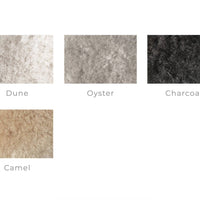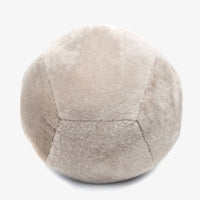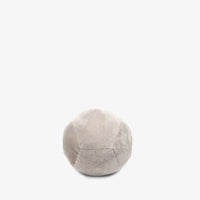 Designed by Moses Nadel.
Crafted with natural shearling.
Junior size designed as a footstool for adults, doubles as a unique piece of sculptural decor and as playful kids' furniture that's soft on the eye and alluring to grow with.
Queen size acts as a comfortable place to rest your legs and King size is designed for seating. Both provide playful and sculptural decor.
Hand-cut each 5-sided panel from select hides of leather and fill with hand-compressed micro-foam
Each piece is finished with traditional hand-lacing
Materials: Shearling, Cowhide, Micro-foam
Available Shearling Colors: Dune (first image), White, Oyster, Charcoal, Black, Chocolate, Camel
Available Dimensions:

Junior: 14", Circumference 47"

Queen: 18", Circumference 70" (size shown in images)

King: 22", Circumference 90".
Production Lead Time: 4 - 6 Weeks.
Please include your shipping address when requesting a quote if you would like to receive a shipping estimate along with pricing information for this product.
This item requires a quote request to purchase. Your quote request will be forwarded to our partner FAIR for processing. Orders for this item will be processed directly by FAIR and are subject to the FAIR return/exchange policy.

- - FAIR Design Return / Exchange Policy - -

While FAIR strives to deliver within the estimated lead time, the delivery times are estimations only and delays may occur.

FAIR will not accept liability for late delivery. We can not accept cancellations, returns, or exchanges on discounted, special orders, or custom-ordered merchandise.

All special orders are final.

Returns for in-stock items will only be refunded within one day of purchase and will be done so via check.

Exchanges for store credit will only be offered within seven days of purchase.

All items must be in original packaging.

No returns or exchanges are accepted after 7 days of purchase.

Customer orders are subject to a $25.00 a day charge for storage after 30 days.

The customer assumes responsibility for all bank charges; in addition, a $30.00 fee will be charged per wire transfer.
CRAFting the future
Artists working together to provide equitable opportunities in the arts. Help contribute to this amazing organization by adding a $1.00 donation to your order. Learn more >
DONATE $1.00