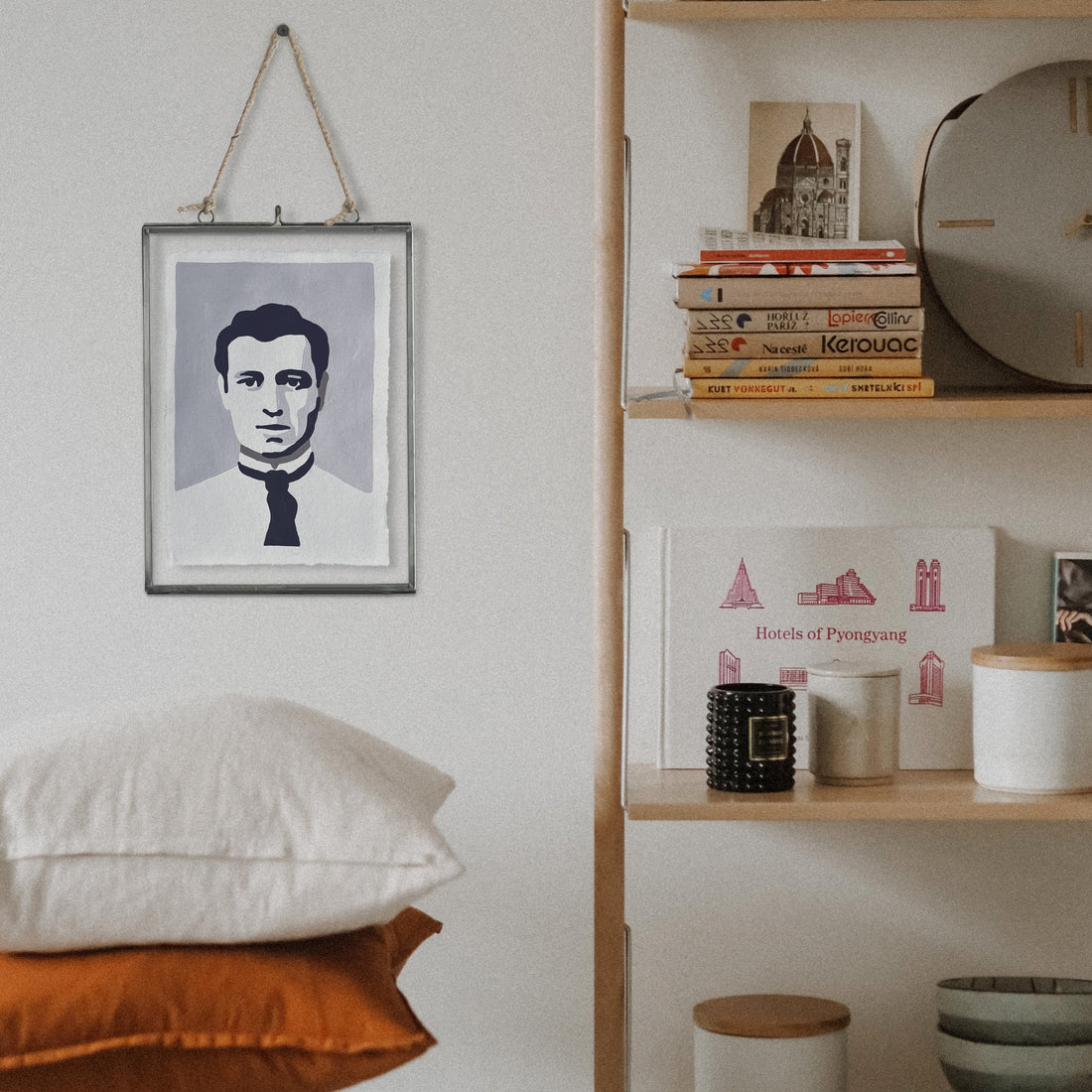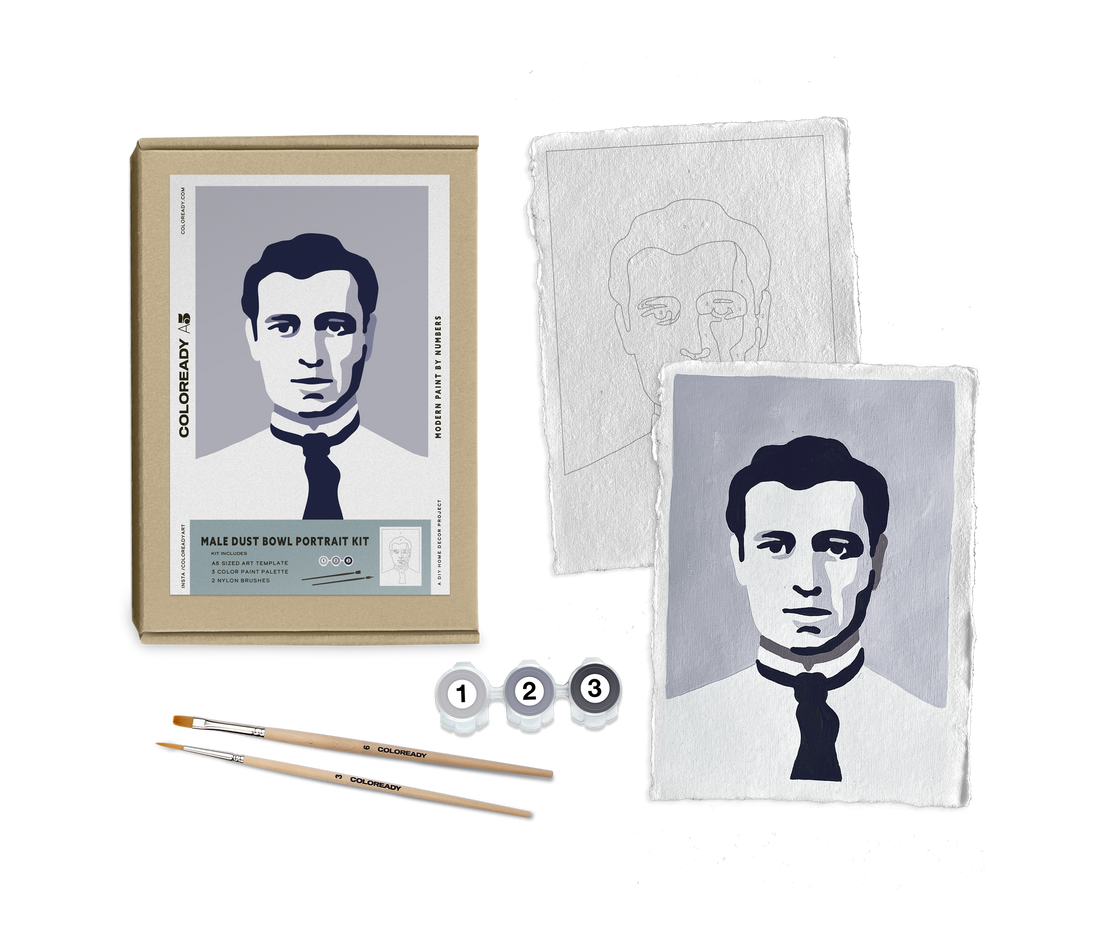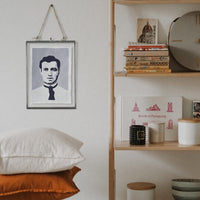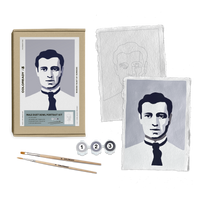 This kit is inspired by portrait photographer
Dorothea Lange's
shot of families in the Midwest during the Dust Bowl natural disaster in the 1930's. The tones of this piece echo the color shift of old photography after years of sitting in a family album.
Kit Includes:
A5 (5.8" x 8.3") handmade paper template
3 Custom mixed colors
2 Premium nylon brushes.
About the A5 Series:
This series is a study in minimalism using a limited color palette, bold forms, contrast & negative space to create graphic, striking art.
Dimensions: A5 (5.8" x 8.3").
All sales are final for this product.
CRAFting the future
Artists working together to provide equitable opportunities in the arts. Help contribute to this amazing organization by adding a $1.00 donation to your order. Learn more >
DONATE $1.00