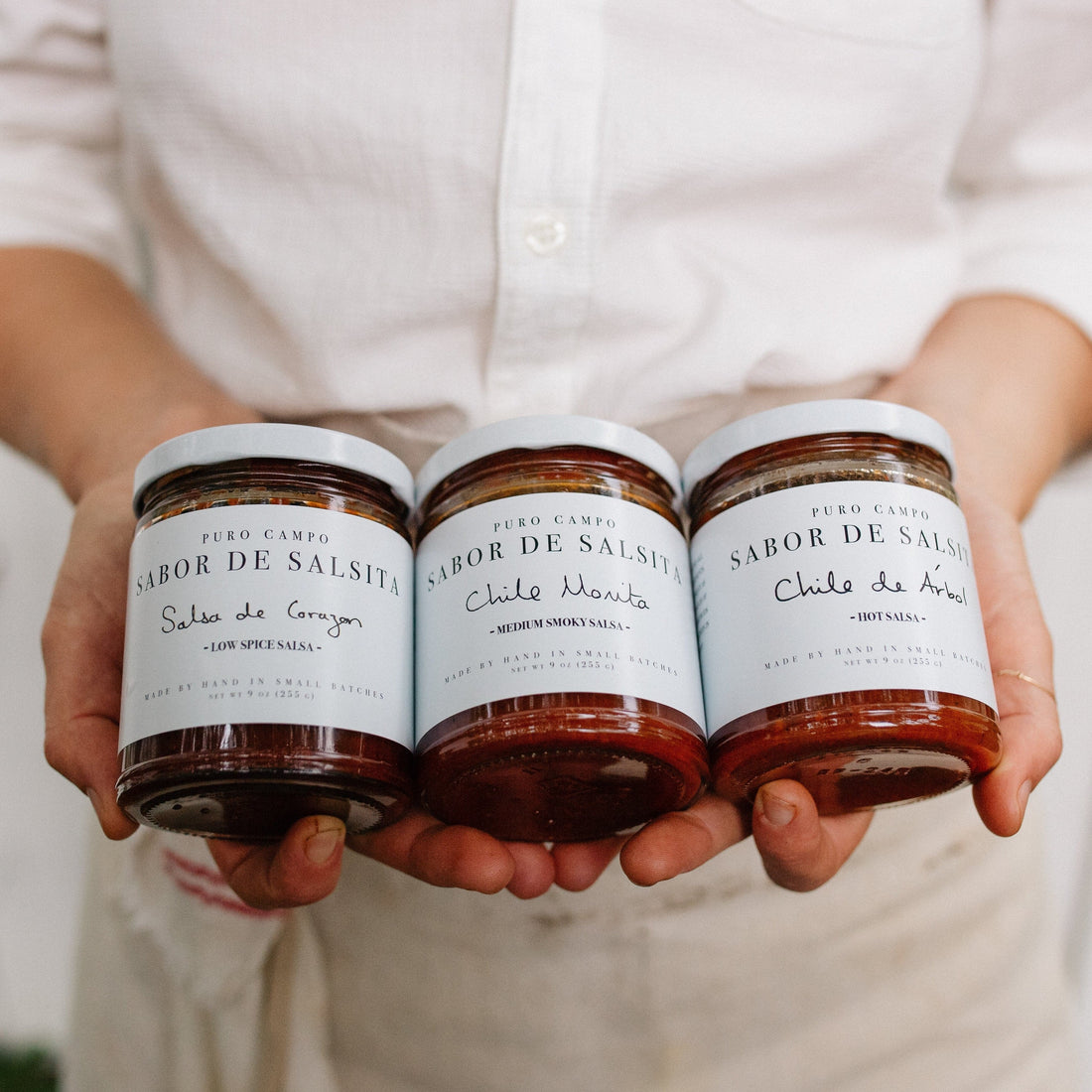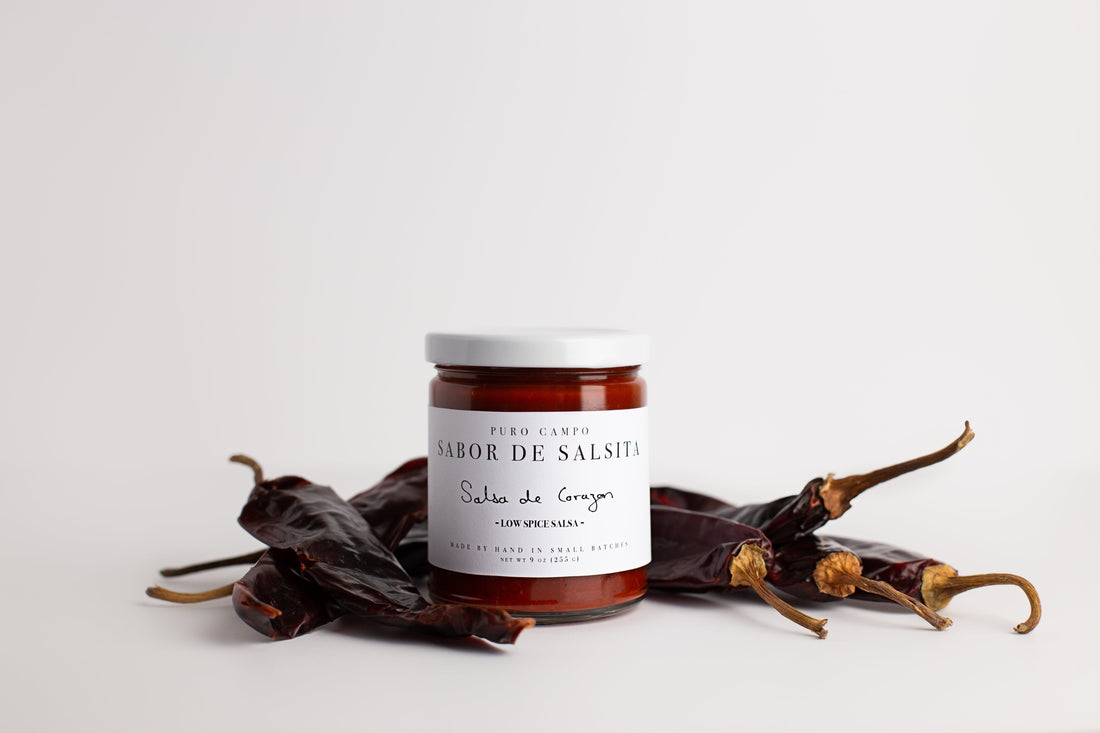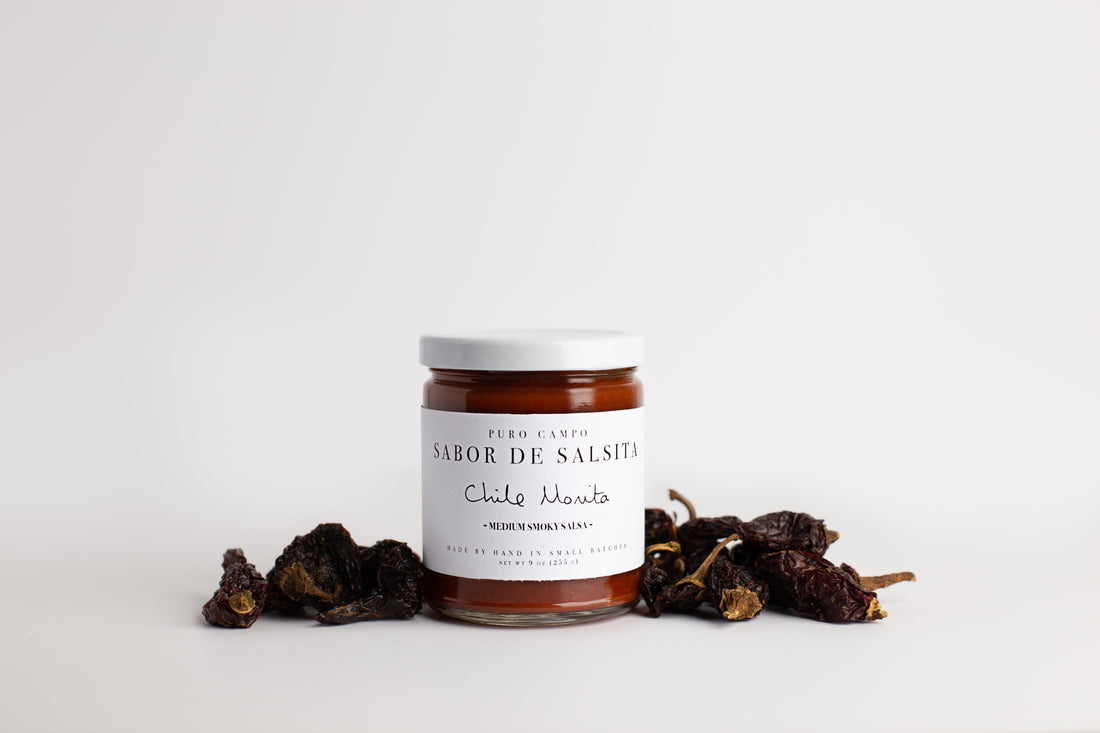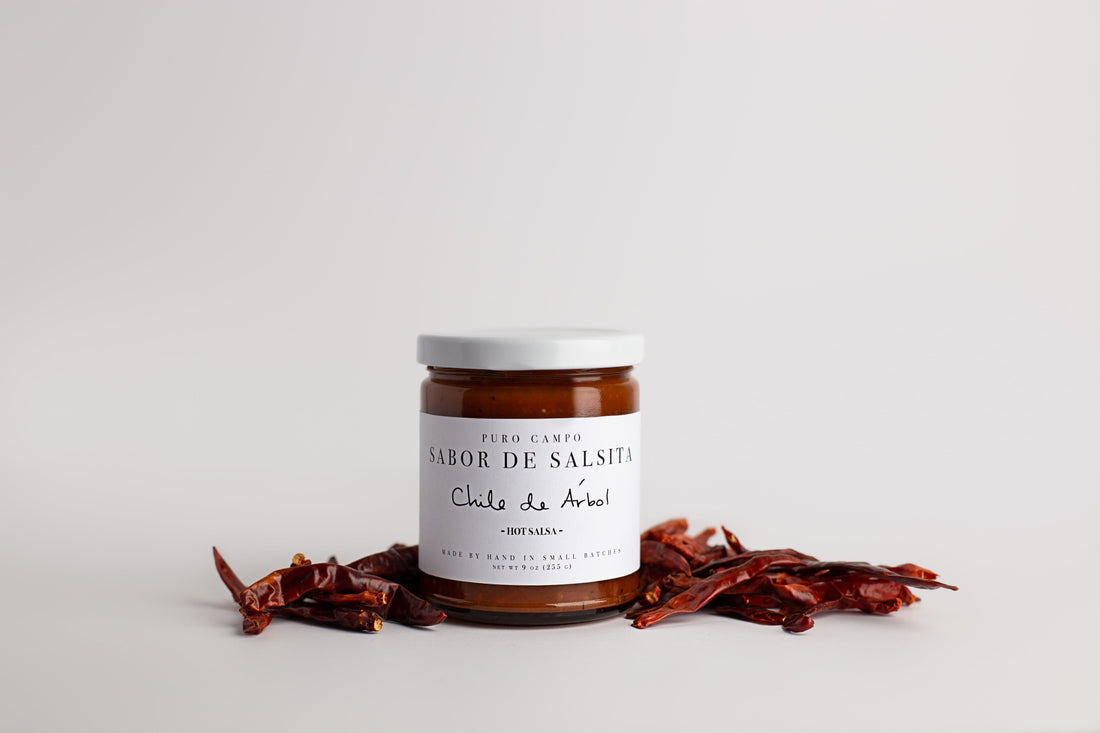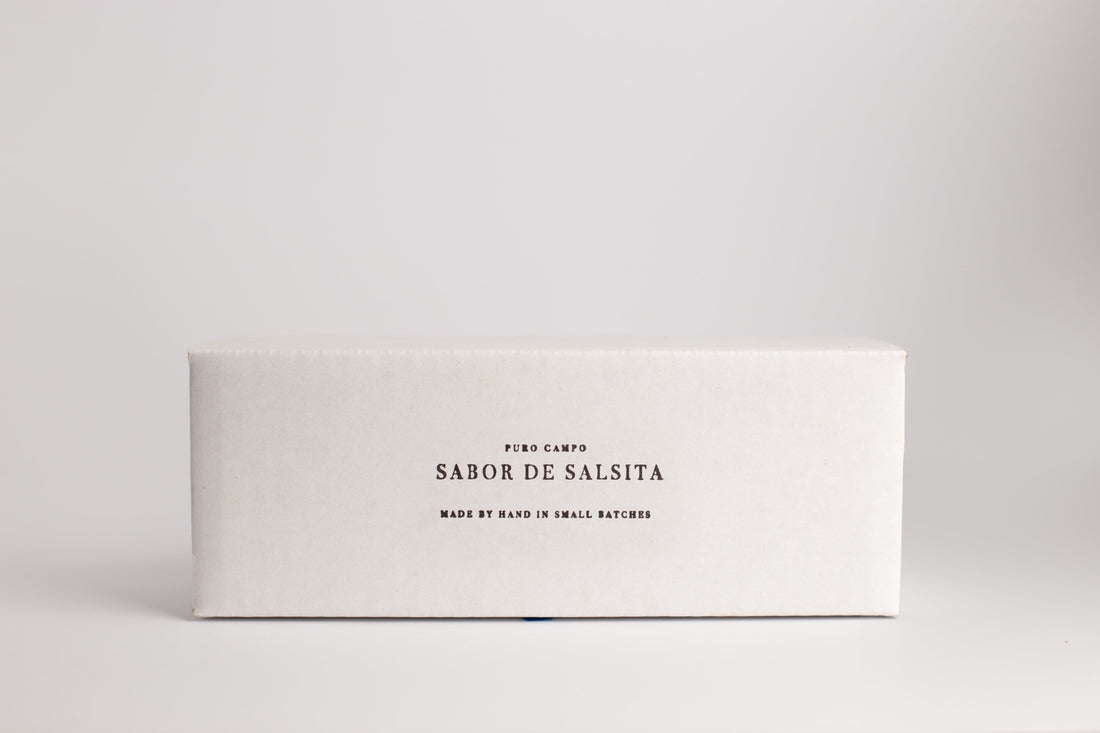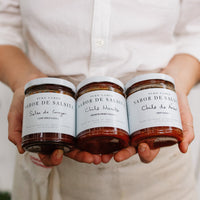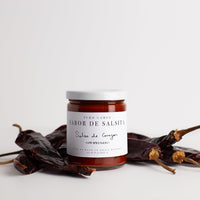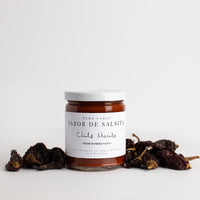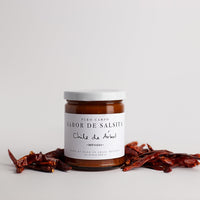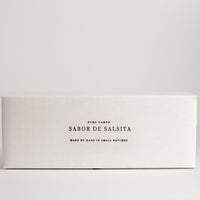 Try our three classic salsas in this three-jar set!
Our salsas are stone ground with volcanic stones from Mexico and made in small batches. We hand toast dried chiles and source locally grown produce from small farms in Sonoma County, California using sustainable agricultural practices. We believe strongly in supporting local agriculture and local farmers. Salsa with these chiles can be found all across Mexico. While the ingredients stay consistent, each one is as unique as the person that makes it. Our recipes are based on traditional recipes. They are the flavors of Mexico.
Each jar of Sabor de Salsita is made with love. May these salsas brighten your cuisine.
Large jars of our classic three salsas. 
Each jar is 9 oz.
Comes in the box set pictured featuring. 
SALSA DE CORAZÓN 
Low spice
Chile guajillo is a sweeter chile with mild heat, used often because of its flavor rather than spice.
SALSA CHILE MORITA
Medium smoky spice
Fully ripened, smoked jalapeños give this salsa morita a unique medium-hot, smoky flavor. This is my everyday salsa.
SALSA CHILE DE ÁRBOL   
Hot spice
A spicy salsa with a quick, high heat.
All handmade in small batches.
Ships anywhere in the US
CRAFting the future
Artists working together to provide equitable opportunities in the arts. Help contribute to this amazing organization by adding a $1.00 donation to your order. Learn more >
DONATE $1.00