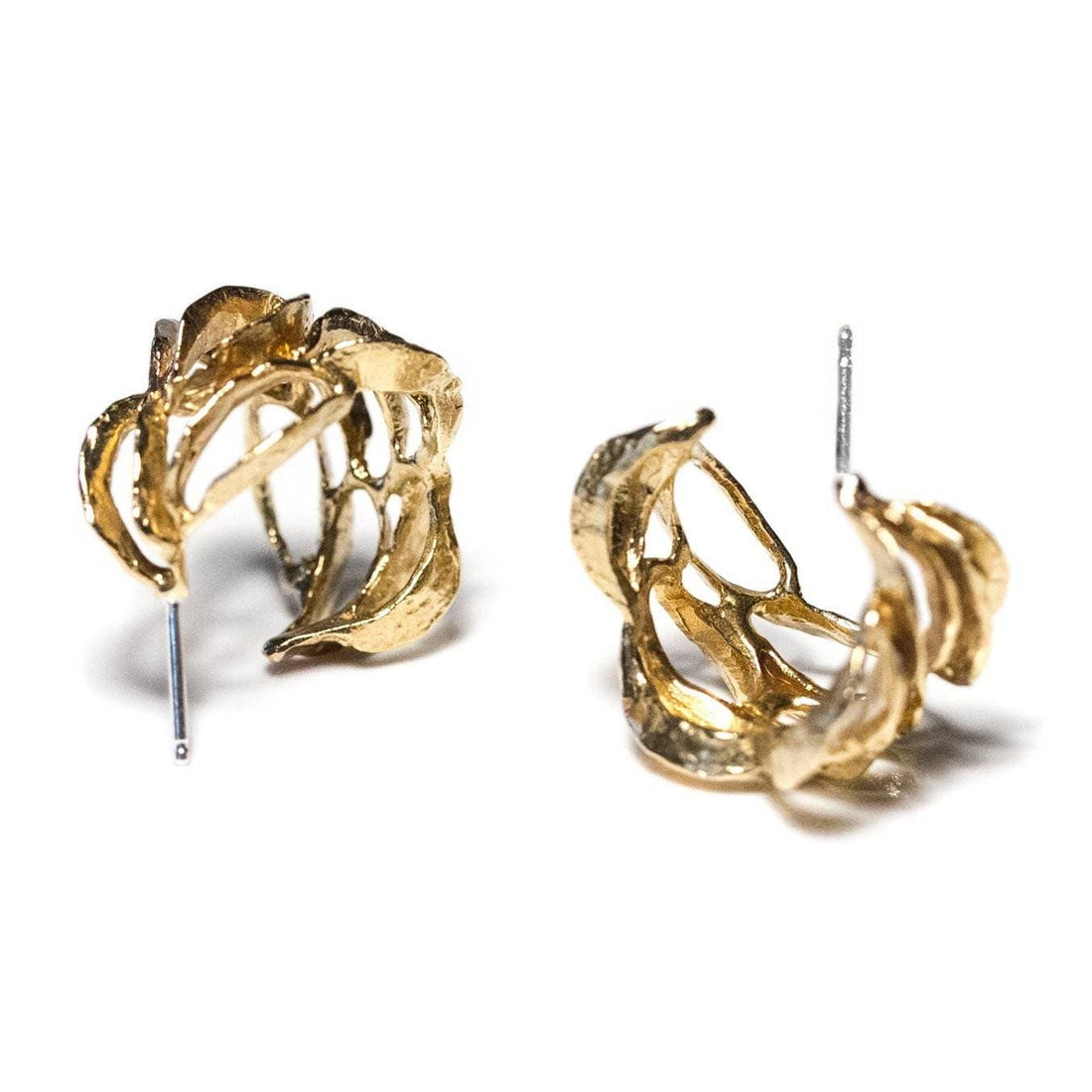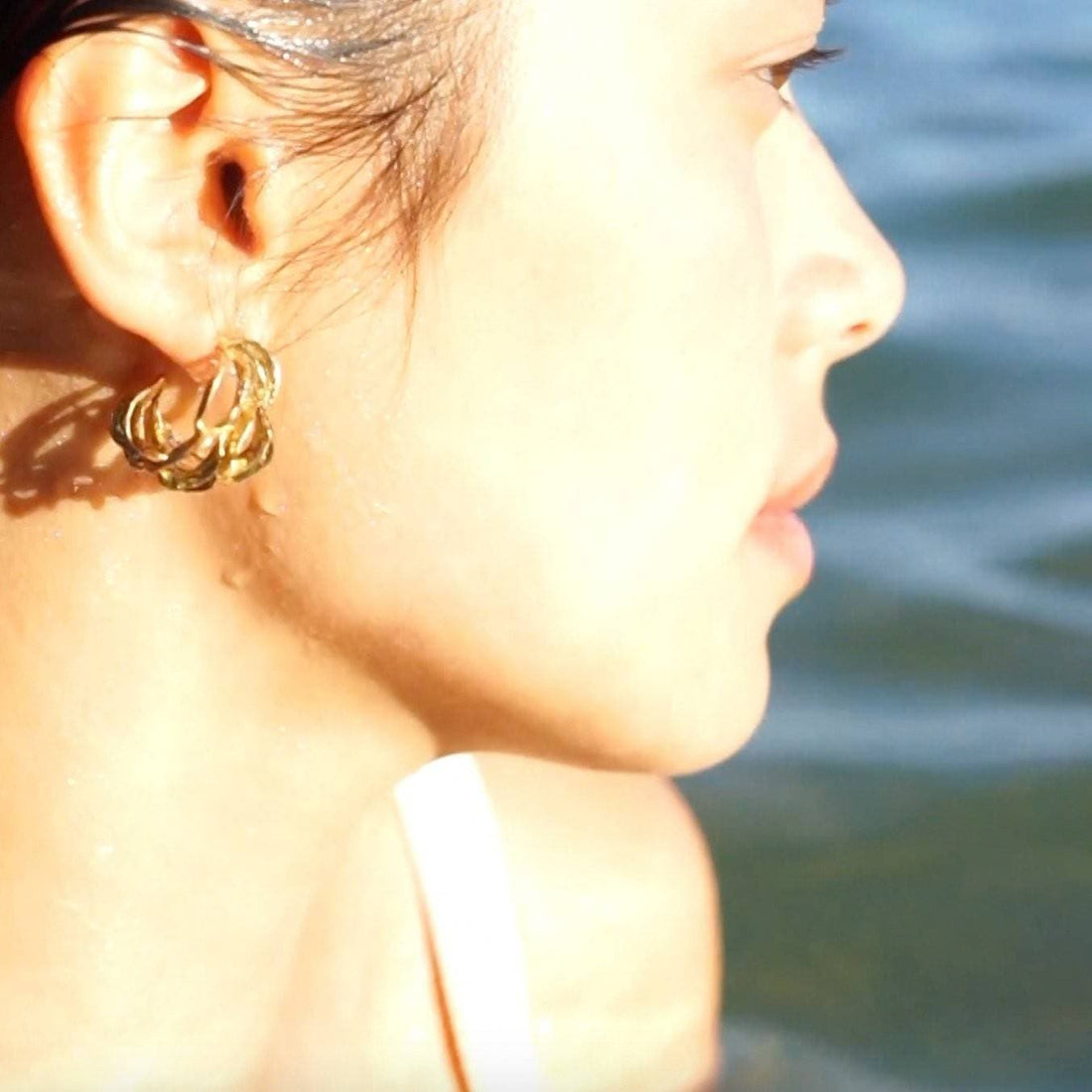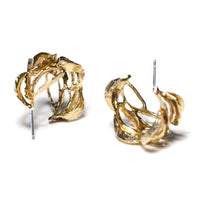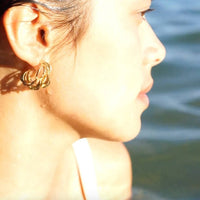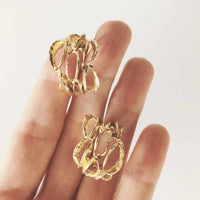 Banksia Hoop Earrings - Yellow Bronze
Yellow Bronze with Sterling Silver Posts and Earring Backs1" L x 11/16" W
These incredibly light yet bold hoop earrings are inspired by the Australian Banksia Pod. They were hand carved in wax and then cast in brass. My work distills and reinterpret nature's diverse patterns, textures, forms and imperfections.In regions prone to fire, many plants and trees evolve some remarkable adaptions which ensure the survival of their species. One such adaption includes the ability to harness the heat and smoke of fires to help disperse their seeds. The Banksia are reliant on both fire and water, as the follicles only split open to release the seeds after they are burned by fire and then soaked by the rains that follow. These clustered openings, or seed chambers, are visually captivating and inspired a number of pieces in my Dispersion collection. Nature is amazing.
ORDER PROCESS

Most items will be shipped within one week of purchase, however, some designs are one of a kind and handmade to order. They will require more time for fabrication and usually ship within two to three weeks. If there is a date you are targeting, please contact me! I will make every attempt to accommodate your request. I encourage you to allow plenty of lead-time.

Once I ship your order, you will receive another confirmation email with tracking information.

SHIPPING POLICY

We offer FREE US SHIPPING via USPS Priority Mail which delivers within three business days or less. More remote locations may take extra time.

Need it sooner? Or shipped out of the country? We will do our best to accommodate, please contact me with your request.
CRAFting the future
Artists working together to provide equitable opportunities in the arts. Help contribute to this amazing organization by adding a $1.00 donation to your order. Learn more >
DONATE $1.00