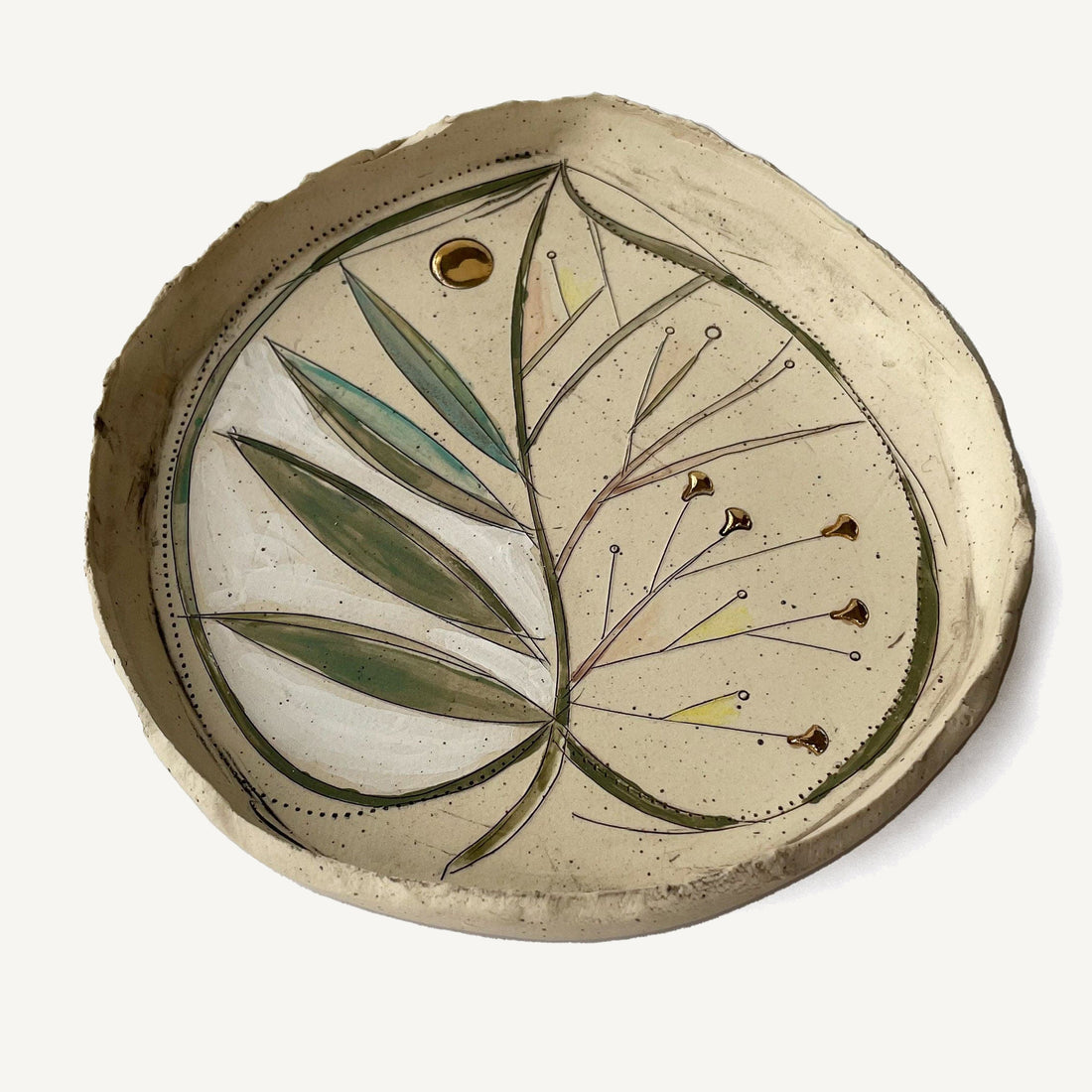 Leaf anatomy Inspired, hand-built speckled stoneware dish with hand-painted, carved, and stamped decoration.
Unglazed
Not Food Safe
Intended uses: coffee table, ornamental, vanity 
Made in the Hudson Valley, NY
Made to order if out of stock- allow 3-4 weeks
Dimensions: 6" Diameter x 0.5" Deep.
Made to order if out of stock. Allow 3-4 weeks.
Shipping is included in the price. Ceramics and pillows are returnable within 10 days. Fabric yardage is non-returnable. Our fabrics are first quality goods- If you believe your fabric to be defective and it has not been cut, please contact us within 10 days of delivery so we can review your issue.
CRAFting the future
Artists working together to provide equitable opportunities in the arts. Help contribute to this amazing organization by adding a $1.00 donation to your order. Learn more >
DONATE $1.00