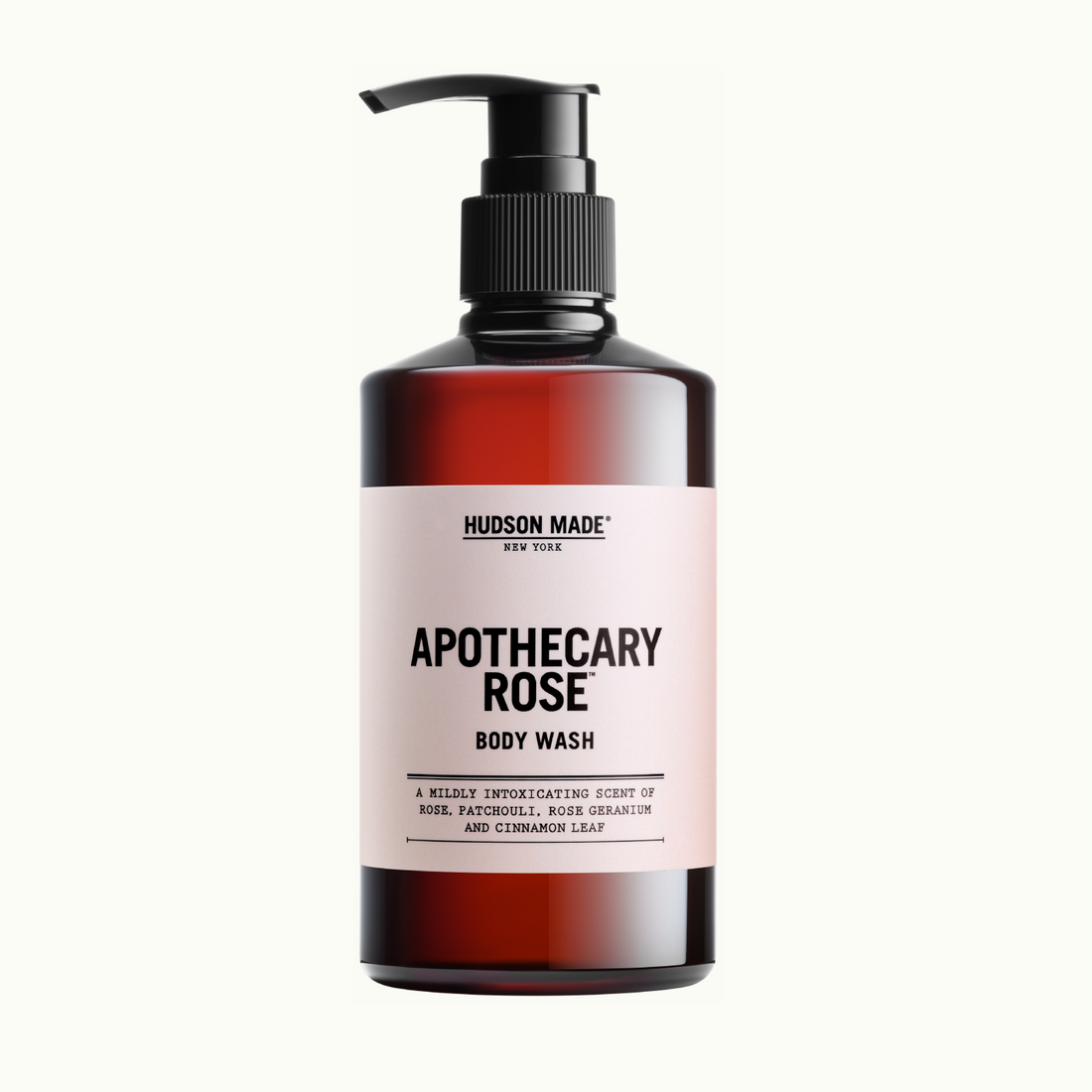 Apothecary Rose Liquid Body Wash
Rose, Patchouli, Rose Geranium, Cinnamon Leaf
Our distinctive and natural Apothecary Rose fragrance strikes the perfect balance between masculine and feminine with mildly intoxicating Rose, Geranium, Cinnamon Leaf and Patchouli.
• Helps with Aging Skin• Mild enough for Sensitive Skin• Soothes Irritation• Improves Skin Texture• Sulfate Free
Rose has long been shown to improve skin texture and soothe irritated skin. Our Apothecary Rose Body Wash has the same benefits but now in a liquid version of our classic Apothecary Rose Body Bar.
300 ml / 10 fl.oz
Ingredients:Aqua (Water), Aloe Barbadensis Leaf Juice, Sodium Methyl-2 Sulfolaurate, Disodium 2-sulfolaurate, Cetyl Betaine,Lauryl Lactyl Lactate, Sodium Lauroyl Lactylate, Apothecary Rose Natural Freagrance, Guar Hydroxypropyltrimonium Chloride, Linum Usitatissimum (Flax) Extract, Phenoxyethanol, Ethylhexylglycerin.Organic Whenever Possible
100% Satisfaction Guarantee
CRAFting the future
Artists working together to provide equitable opportunities in the arts. Help contribute to this amazing organization by adding a $1.00 donation to your order. Learn more >
DONATE $1.00