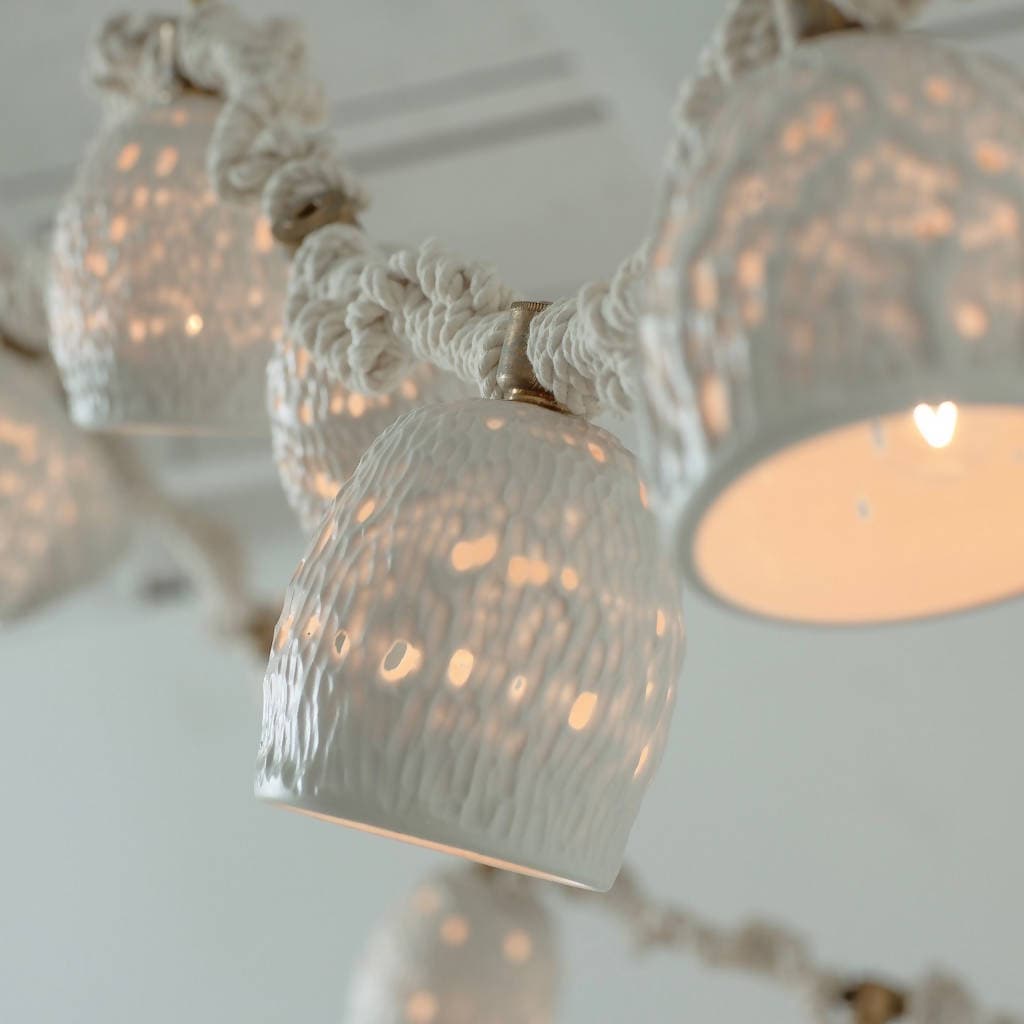 Handwoven cotton roping, dipped in fire retardant.
Custom made to desired length and number of orbs per length.
These can be configured in a variety of ways: They can drape from one area to the next where junction or electrical sockets are not available, They can hang straight from ceilings to floor to light up a corner or stairway.


Orb color: porcelain white, translucent pink




Roping color options: natural white, black (inquire about other options)

Socket type: E12 Candelabra Bulb type: 25 Watt 1.5"

 



Dimensions: Custom lengths. Orb size 4"x5"
SHIPPING NOT INCLUDED: We will contact you to arrange shipping after purchase. Please contact us if you need one sooner.


50% deposit required to initiate order.
Please allow 10-12 weeks of lead time.
We do not accept returns or exchanges.
CRAFting the future
Artists working together to provide equitable opportunities in the arts. Help contribute to this amazing organization by adding a $1.00 donation to your order. Learn more >
DONATE $1.00