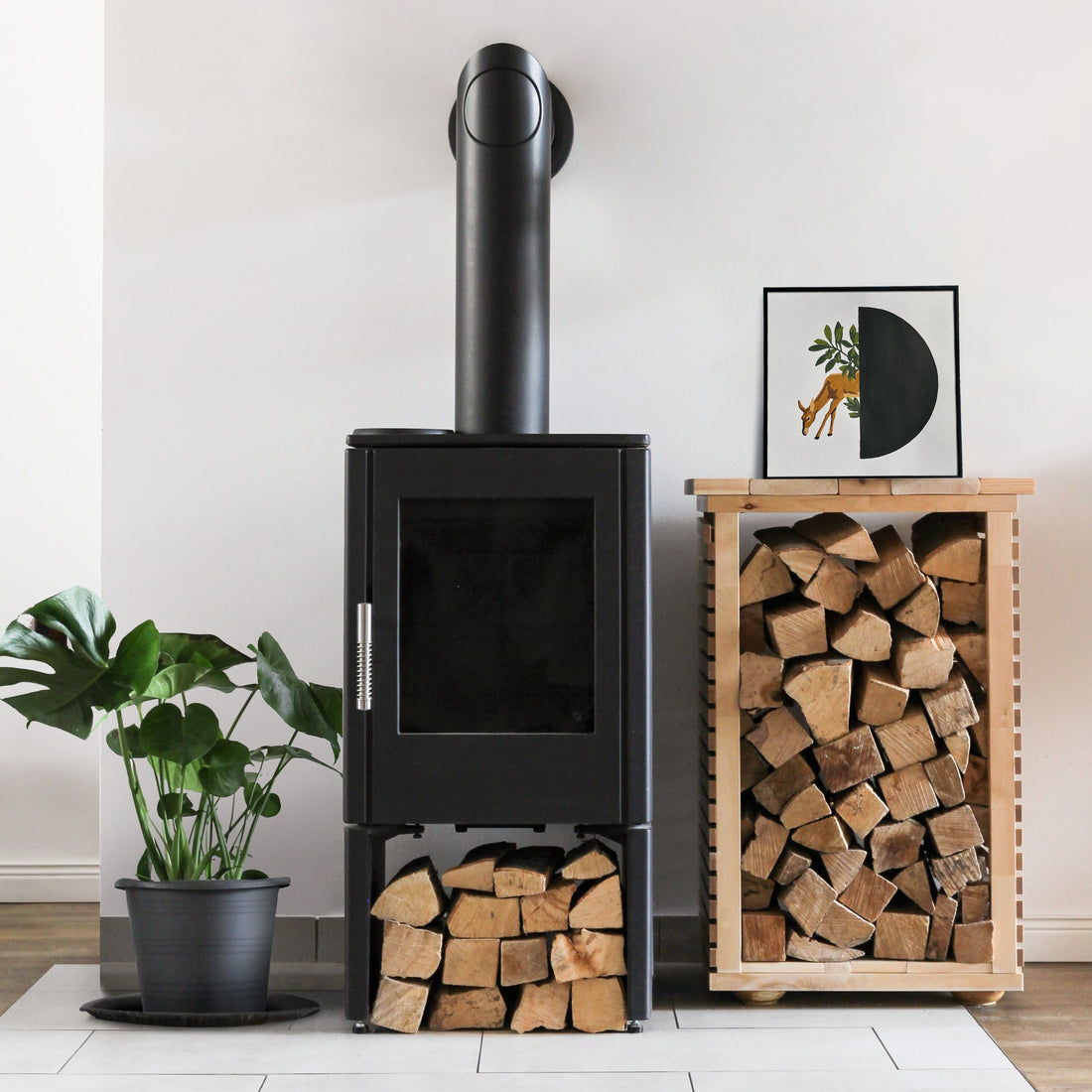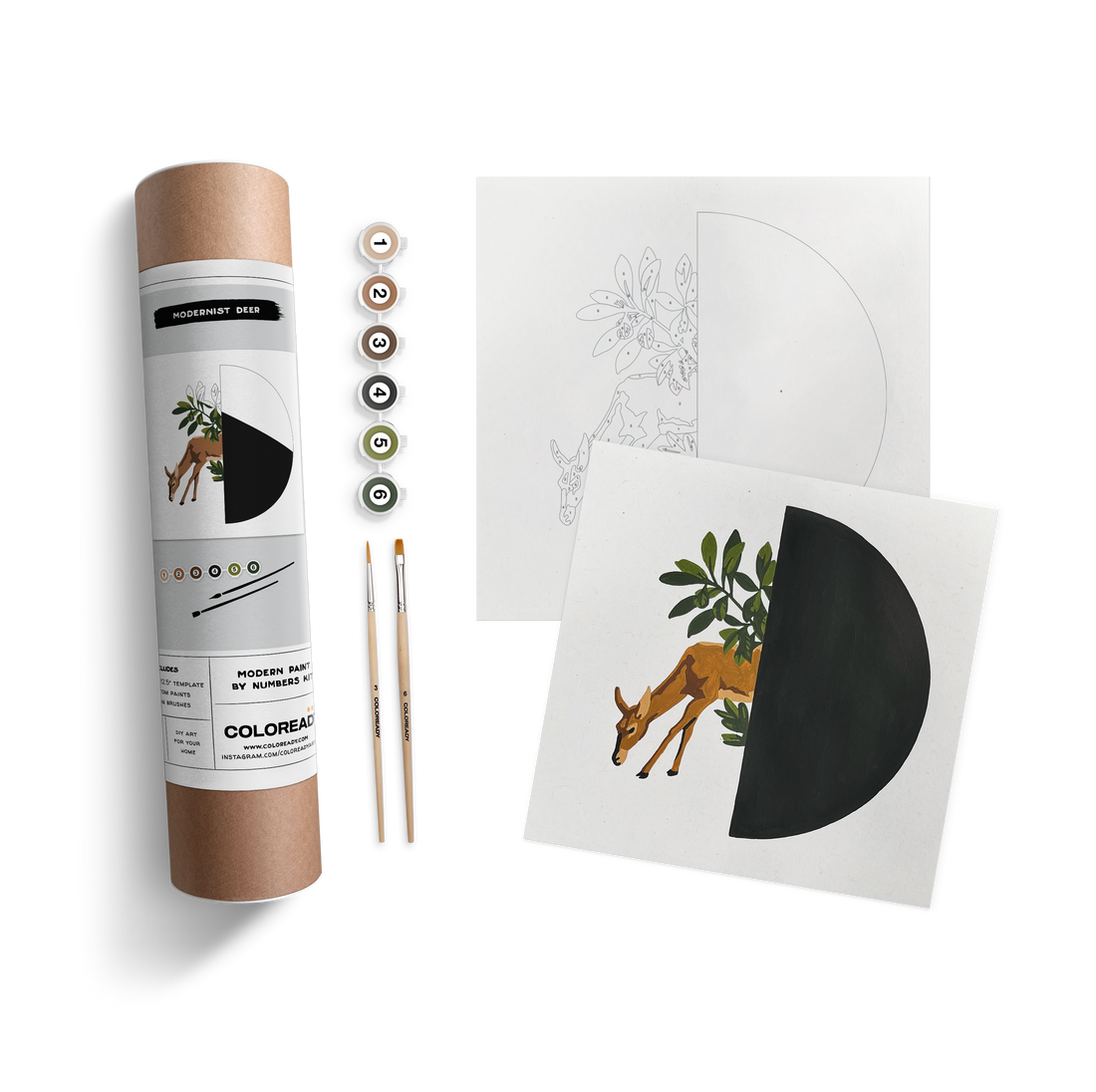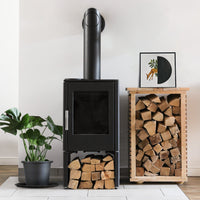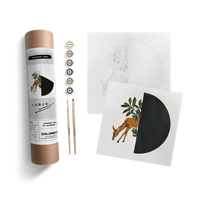 The kit plays off both old and new. The deer comes from a vintage paint-by-numbers kit, while the stark layout and brutalist shape lend themselves to a modern retelling of the genre. The greenery helps marry the 2 styles into an elegant revamp of a beloved classic.
A note about this piece: This kit does contain some fine details. Just take your time and don't overload your brush and you'll be fine.
Kit Includes:
12.5" x 12.5" Art paper template
6 Custom mixed colors
2 Premium nylon brushes.
Dimensions: 12.5" x 12.5".
All sales are final for this product.
CRAFting the future
Artists working together to provide equitable opportunities in the arts. Help contribute to this amazing organization by adding a $1.00 donation to your order. Learn more >
DONATE $1.00