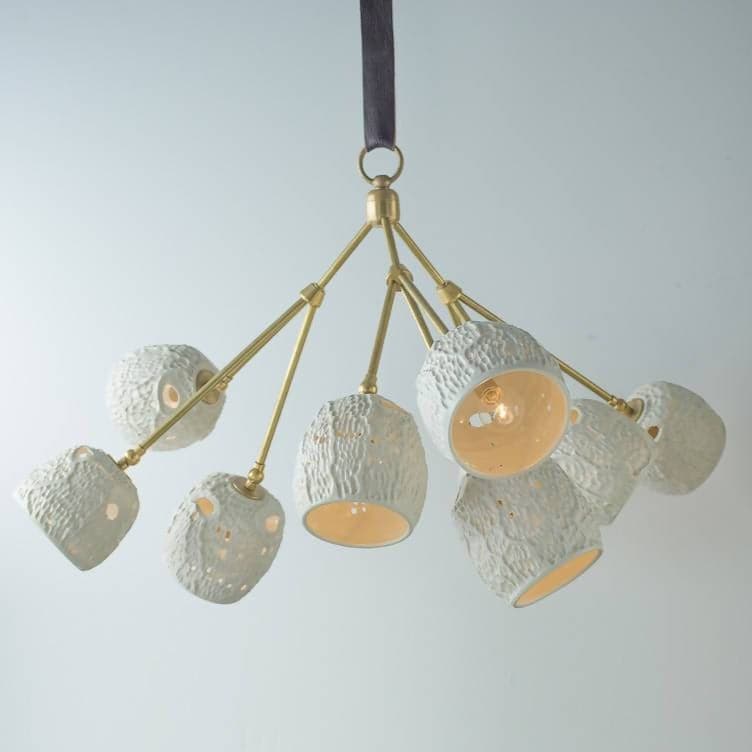 Carved porcelain Orbs.
Solid brass, UL-listed components
Socket type E12 25 Watt 1.5" E12 base
Orb Color: Porcelain White, Erbium pink
Leather Strap: Dark Brown
Dimensions: 22"H x 30"W

Adjustable overall height to ceiling

Drop height: We will reach out to get the specification of the drop length of your fixture after purchase.
50% deposit required to initiate order. Please allow 10-12 week lead time.
SHIPPING NOT INCLUDED: We will contact you to arrange shipping after purchase. Please contact us if you need one sooner.
We do not accept returns or exchanges.
CRAFting the future
Artists working together to provide equitable opportunities in the arts. Help contribute to this amazing organization by adding a $1.00 donation to your order. Learn more >
DONATE $1.00